Metropolis announces shows for 2017-18 season
July 13, 2017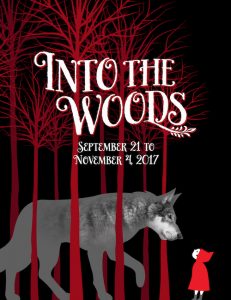 Metropolis Performing Arts Centre proudly announces its 2017-18 season.
The 17-18 Season at Metropolis includes a series of popular theater productions:
Stephen Sondheim's musical fairytale classic "Into the Woods" (Sept. 21 – Nov. 4, 2017)
Hysterical farce "Boeing Boeing" (Feb. 1 – March 17, 2018)
Tony Award-winning musical comedy "Avenue Q" (May 17 – June 30, 2018)
Colorful decade revue "Beehive: The 60's Musical" (July 12 – Aug. 25, 2018)
Tickets are $35 for previews and $40 for regular run shows and can be purchased online at MetropolisArts.com or by calling the Box Office at (847) 577-2121. Become a Subscriber and see all 4 shows and save more than 30 percent off the single ticket price, or choose Flex and select three shows and save 25 percent or more from the single ticket price: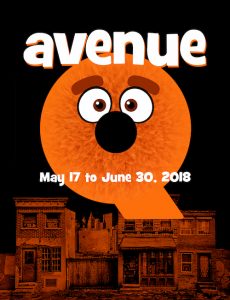 Four Shows at regular price $140-$160; Four-show subscription price $95-$110.
Three Shows at regular price $105-$120; Three-show subscription price $75-$90.
Subscribers enjoy additional benefits, including easy ticket exchanges at the box office window or via mail or phone, 10 percent off tickets to select shows all year long, and talkbacks with actors and directors on select dates.
"Into the Woods" — Music & Lyrics by Stephen Sondheim, Book by James Lapine
One of Stephen Sondheim's most beloved musicals, this dark comedy features classic Brothers Grimm characters along with the Baker and his wife who wish "more than anything" for a child. Cursed by the Witch, they journey to break the spell and along the way find other fairytale characters with wishes of their own. Cinderella, who wishes to attend the king's festival, Jack, who wishes his cow would give milk, Rapunzel, who wishes to see the world, and others learn to be careful what they wish for, as fate has two ways of crashing their dreams: by refusing wishes and by granting them.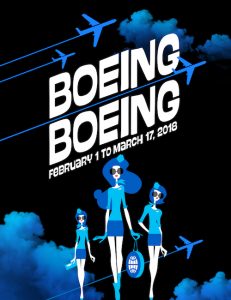 "Boeing Boeing" — By Marc Camoletti, Translated by Beverley Cross & Francis Evans
Soar into this hysterical farce set in 1960s Paris. Confident bachelor Bernard prides himself on being able to discretely maneuver his three globe-hopping flight attendant fiancées. With the help of his impeccable scheduling abilities and his begrudging housekeeper, Bernard has successfully kept them apart, until now. A surprise visit from an old friend, Robert, and the invention of a new faster jet gives way to a series of events landing all three unsuspecting women at Bernard's flat at the same time. Buckle in for a bumpy ride as this bachelor tries to avoid a major collision.
"Avenue Q" — Music and Lyrics by Robert Lopez & Jeff Marx, Book by Jeff Whitty
What exactly does a recent college graduate do with a BA in English? Well, if that graduate also happens to be a puppet they move to Avenue Q, of course. There he'll find others like him trying to make sense of their "purpose" in life dealing with careers and relationships. Tony winner for Best Musical, Best Score and Best Book, this musical is stuffed with an upbeat and incredibly witty score. Avenue Q does not intersect with that other famous Street where puppets live, as this show is entertaining, touching, and hilarious, but definitely not one for the kids.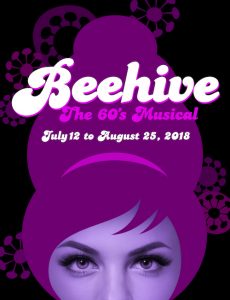 "Beehive: The 60's Musical" — Created by Larry Gallagher
A rockin' celebration following six women as they honor the legendary music and performers of the '60s. Filled with classic hits from iconic singers including Aretha Franklin, Tina Turner, The Shirelles, Diana Ross, Lesley Gore, Connie Francis, The Supremes and more. This colorful era is lovingly recreated with songs like Downtown, "It's My Party," "Will You Still Love Me Tomorrow," "One Fine Day," "Where The Boys Are," "My Boyfriend's Back" and more timeless favorites. Let loose and enjoy the music of this powerful decade that inspired these dynamic female vocalists.
Metropolis thanks its media partner Tribune Media Group. Metropolis is partially supported by a grant from Illinois Arts Council, a state agency.
Metropolis is located in the heart of Chicago's northwest suburbs in downtown Arlington Heights at the intersection of Campbell and Vail Avenue (111 West Campbell St.). Street parking is available. Free parking is available in the public garage behind the theater. For more information about Metropolis and a complete performance schedule, visit MetropolisArts.com or call the Box Office at (847) 577-2121.
Free subscription to the digital edition of the Cook County Chronicle
Read the current issue of the Cook County Chronicle
— Metropolis announces shows for 2017-18 season —