Aurora police look for gunmen who shot 7 people at birthday party
Chronicle Media —

June 12, 2018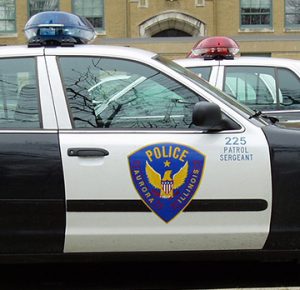 Seven people who were shot in the early morning hours of June 10 while attending a party in Aurora are expected to survive as police continue to search for suspects.
The shots rang out just after midnight at a home in the 300 block of West Park Avenue where a group of people had gathered for a child's birthday party.
Aurora Police Department spokesman Dan Ferrelli said that at some point during the party, a group of men dressed in dark, hooded sweatshirts fired multiple shots in the direction of party-goers, and then fled the scene on bike and foot. They were last scene headed northbound on Grand Avenue.
Ferrelli said it also appears that someone who had been attending the party returned fire during the ordeal.
When officers arrived at the home, they found six people suffering from gunshot wounds. A seventh victim had been taken by a relative to an Aurora hospital.
Those shot were five men, ages 21 to 28, and two women, ages 27 and 30.  Ferrelli said all victims are expected to survive.
According to police, party-goers were largely uncooperative during the investigation, and gave officers few leads to pursue.
If you have any information, call Aurora Police at 630-256-5500 or Aurora Area Crime Stoppers at 630-892-1000.
—  Aurora police look for gunmen who shot 7 people at birthday party —-