IMSA alum, YouTube founder donates $1 million to school
November 20, 2013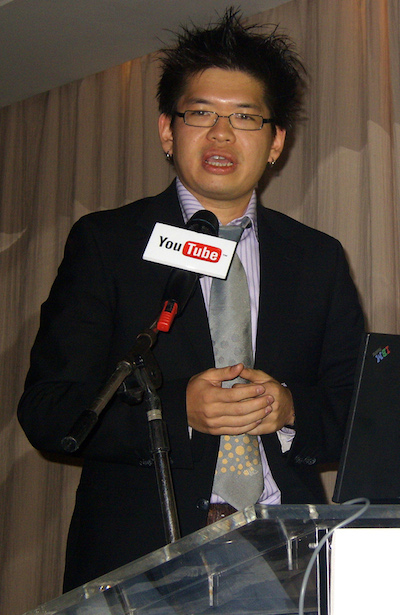 IMSA graduate Steve Chen has donated a $1 million lead gift to the school to develop the new Innovation Hub. (Wikipedia photo)
Steve Chen hasn't forgotten his roots.
The Illinois Math and Science Academy graduate has donated $1 million lead gift towards the construction of a $1.9 million, 6,400-square foot Innovation Hub at the Aurora school.
Chen, a 1996 IMSA graduate and co-founder of YouTube and AVOS Systems Inc, recently announced the gift through the Schwab Charitable Fund to IMSA's Fund for Advance of Education.
The Innovation Hub will feature an open space design concept for collaboration and development and cutting-edge resources to enable IMSA students and leading entrepreneurs, faculty, mentors, IMSA alumni, the Fox Valley business community and other students to ideate and collaborate. 
"IMSA helped guide me to the tools and knowledge I needed to develop my ideas into a successful business, but those tools keep evolving," said Chen, who returned to IMSA's campus last spring and spoke with students who were launching their own startups. "The Innovation Hub will bring the latest in entrepreneurial incubation to Aurora, the Fox Valley, and the western Chicago suburbs, allowing the Academy to help IMSA students, and even students from across the state, develop their ideas and stretch their inventive minds even more."
The new space, coined as "IMSA's new front door," will be modeled in part after the highly successful digital co-op, 1871, in Chicago's Merchandise Mart.  IMSA partners with 1871 to advance Chicago-area innovation and economic development and expand opportunities for entrepreneurial students.
The Innovation Hub will feature a modern open space design optimized for collaboration, furnished with highly advanced technology such as 3D workstations, a touch screen video wall, and 3D scanners and printers. 
The new space will serve as a base of connectivity between IMSA's TALENT (Total Applied Learning for ENTrepreneurs) program and entrepreneurs, teachers, mentors, the Fox Valley business community and startup incubators. 
"Our future STEM (science, technology, engineering and match) innovators are today's teens, teens who need opportunities and resources, including physical spaces conducive for collaboration and breakthrough thinking, to help them learn how to take concepts from ideas to start up and early growth," IMSA President Catherine C. Veal said. "This new space will be a hub of creative energy and startup culture."
Chen's donation continues a history of investment to assist IMSA by alumni who have been successful in Silicon Valley, Chicago and other areas, including a $600,000 donation by an anonymous alumnus, $200,000 from Mike McCool '91, a founding creator at Netscape, $100,000 from Facebook employee David Kang '96 and his wife Shirley, plus a major gift by OkCupid co-founder and Match.com CEO Sam Yagan '95 and his wife, Jessica Droste Yagan '95, an executive at McDonalds USA. 
The Innovation Hub will be home to the IMSA TALENT program, internships, business startup pitch contests, workshops, networking events, Fox Valley entrepreneurship programs, plus more yet to be imagined.  It is hoped that the space will be ready to occupy by late 2015 or early 2016.
The internationally recognized school develops creative, ethical leaders in science, technology, engineering and mathematics.  As a teaching and learning laboratory created by the State of Illinois, IMSA enrolls academically talented Illinois students (grades 10-12) in its advanced, residential college preparatory program, and it serves thousands of educators and students in Illinois and beyond through innovative instructional programs that foster imagination and inquiry. IMSA also advances education through research, groundbreaking ventures and strategic partnerships.
For more information contact Mike Abrahamson at (630) 907-5033 or mabrahamson@imsa.edu.
–News Bulletin news sources