RIVER PARK GETS SPRING SPRUCEUP
April 30, 2014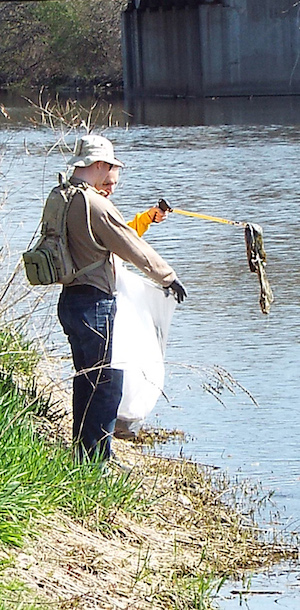 News Bulletin photo.
The Fox Valley Park District hosted four separate "Spring Spruce Up" events last Saturday, including work at South Island Park in Aurora (shown above).
Volunteers found cans, bottles, tires and even an abandoned snow shovel (below), possibly tossed out by someone frustrated with the endless winter that finally loosened its grip earlier this month.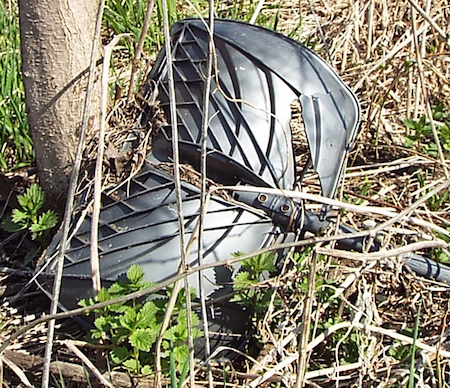 News Bulletin photo.