STEM school taking shape
January 15, 2014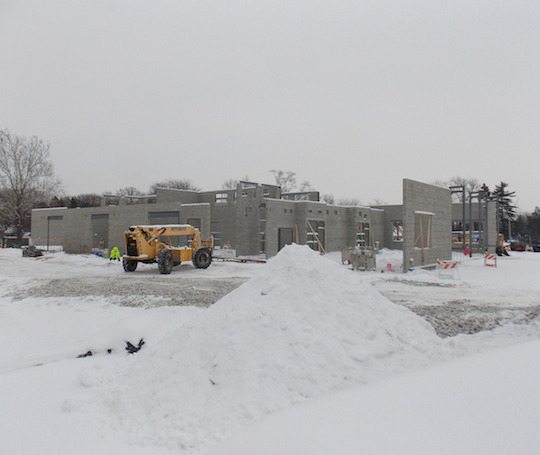 News Bulletin photo.
Some walls and steel beams are in place and more are expected to be installed in coming days as the John C. Dunham STEM Partnership School takes shape on the Aurora University camps.
The school, a collaboration between four local school districts and the university, is scheduled to open in August and serve up to 200 local elementary school students with a science-focused curriculum.  
Aurora University image.