McHenry County News Briefs
Chronicle Media Staff —

May 17, 2017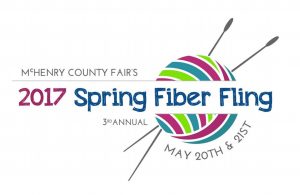 McHenry County
Conservation Dist. to host Living History Open House
The McHenry County Conservation District will host a Living History Open House from noon to 4 p.m. May 21 at the Powers-Walker House, located in Glacial Park, Route 31 and Harts Road, Ringwood. Attendees will tour the restored Greek Revival house, built in 1854, and learn about the families that resided in the area over time. The May open house event features Samuel Walker, a prominent and influential resident who owned the house in the late 1800s. Admission is free. No registration is required. For more information, call 815-338-6223 or visit www.mccdistrict.org.
Spring Fiber Fling offers host of activities
McHenry County Fair's 2017 Spring Fiber Fling will be held from 9 a.m. to 5 p.m. May 20 and 9 a.m. to 4 p.m. May 21 at the McHenry County Fair Association grounds, 11900 Country Club Road, Woodstock. The annual Spring Fiber Fling is an educational event focused on fiber and the process, from "sheep to shawl." Daily activities include sheep shearing and sheep herding demonstrations, a sheep and alpaca exposition, a variety of live music acts, a series of arts, crafts and fiber classes and workshops, and more. In addition, on-site vendors will offer a wide range of items, including fiber art supplies as well as finished products. Admission is $3 per person, and free for ages 7 and under. To register for classes and workshops (ranging from $25 to $55), visit www.mchenrycountyfair.com. For more information, call 815-338-5315, send an email to mchenrycountyfair@gmail.com or visit www.mchenrycountyfair.com.
Spring Grove
Suicide awareness and support focus of INK 5K event
The Isa Kranz Foundation 2017 INK 5K: "Let's Light The Way" will be held from 5-8:30 p.m. May 25 at Horse Fair Park, 8105 Blivin Street. The event is intended to raise awareness and provide educational, financial and emotional support for families and individuals affected by suicide. The Isa Kranz Foundation is a non-profit organization created in honor of Isabella Nelson Kranz , who died by suicide at age 15 in 2012. Check-in for the 5K race begins at 5 p.m., and the race will kick off at 6:30 p.m. The event also includes bounce houses, face painting, basketball, volleyball, food vendors raffle baskets and Isa Kranz Foundation announcements. Music will be provided by the Richmond-Burton Community High School Pep Band. Race and raffle winners will be announced at 8 p.m. Registration for the race is $20 for adults and children ages 6 and up, $60 for families (limit of five; $10 per additional child) and free (under age 5). To register, and for more information, visit www.isakranzfoundation.com.
Crystal Lake
Memorial Day Parade and Cemetery Service on tap
The city announced that the Crystal Lake American Legion will conduct its annual Memorial Day Parade and Cemetery Service on May 29. Parade units will assemble in the parking lot at Crystal Lake Central High School, 45 W. Franklin Ave., and the parade will begin at 11 a.m. The parade will travel east on Franklin Avenue, north on Williams Street and west on Woodstock Street to Union Cemetery, where the Cemetery Service will be held. The Memorial Day Parade and Cemetery Service is a solemn event intended to honor military veterans and others who have given their lives for the United States. For more information, call 815-459-2020 or visit www.crystallake.org.
Algonquin
Village earns Certificate of Environmental Achievement
The Village of Algonquin was recognized by the Metropolitan Mayors Caucus with a Certificate of Environmental Achievement during the Greentown Conference, held in Aurora on April 27. The village earned the award for its ongoing commitment to sustainability of its operations and community, and its achievements since adopting the original Greenest Region Compact. In Aug. 2016, the village endorsed the Greenest Region Compact 2, a comprehensive planning initiative addressing the areas of climate, economic development, energy, land, leadership, mobility, municipal operations, sustainable communities, waste and recycling, and water in the region. For more information, call 847-658-2700 or visit www.algonquin.org.
Woodstock
Spoken Word Café event to feature area storyteller
Stage Left Café, located adjacent to the Woodstock Opera House at 125 W. Van Buren Street, will host Spoken Word Café from 7-10 p.m. May 20. The event will feature Emmy Award-winning storyteller and author Jim May, who was born in Spring Grove and whose ancestors originally settled in the area in the 1840s. The evening's first half (7-8:30 p.m.) will feature McHenry County farm stories by May, as well as sea ballads by special guest Tom Castle, a storyteller and licensed ship captain. The second half, "Conversation Café," will consist of an open mic format to discuss the recent repeal of Obamacare. All stories and opinions will be heard, accepted and honored. Admission is free. For more information, call 815-338-5300 or visit www.woodstockoperahouse.com.