Illinois Shakespeare Festival Comes to Bloomington-Normal
July 10, 2013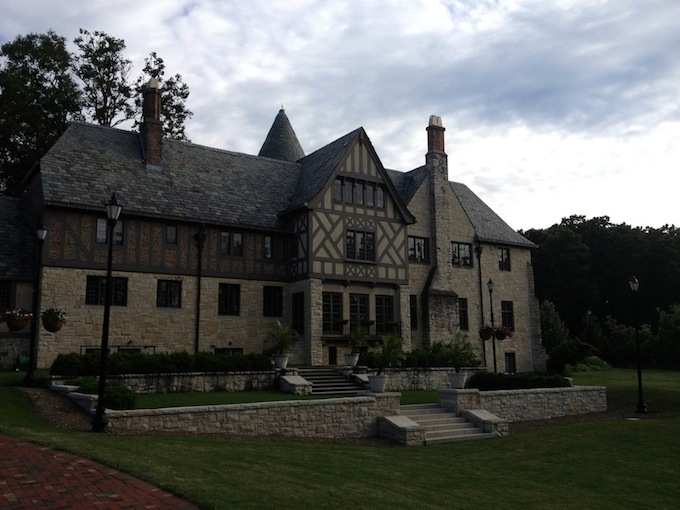 Photo by William Robinson.
NORMAL—Beginning July 12th, the Illinois Shakespeare Festival will kick off its opening night with a theater production of Comedy of Errors at 8 p.m. 
The festival, which includes pre-show entertainment followed by one of three plays being performed, occurs every night, except for Monday's, until August 10th, according to Dick Folse, managing director of the festival.
According to Folse, throughout the festival, a cast of 14 actors and 12 acting interns will repeat performances of a total of three plays: Comedy of Errors, Macbeth, and Failure: A Love Story.
Tickets are now on sale, ranging anywhere from $23 to $47.  Groups of 10 or more will receive a discounted rate.
To purchase tickets or inquire more information call the box office at 866-IL-SHAKE or visit thefestival.org.
"We provide world class Shakespearean theatre," said Folse, speaking of the festival's mission.  "This is the festival's 36th year."
All shows are held at the Theater at Ewing Cultural Center, located at the Sunset Hill estate in Bloomington, while every matinee will be held at the Center for Performing Arts at Illinois State University, according to Folse.  
While they are the main focus of the festival, the theater performances are not the ISF's only activities.  Various pre-show entertainments will be held, as well, according to Folse.  "We will have tours (of Ewing Cultural Center), live music, and green shows," he said.
Green shows are free, pre-show theater productions performed by the actors, according to Folse.  
According to the festival's website, matinees will be held on Saturday's and Sunday's at the Center for Performing Arts, something new to the festival this year.
"Shakespeare wrote plays for a popular audience.  He's considered a highbrow playwright by some, but we present his plays in a way that appeal to a wide audience, which is what he intended," said Kevin Rich, artistic director, in a press release from Illinois State University.
The press release also provided descriptions of each of the three plays: "Shakespeare's silliest comedy, Comedy of Errors, is a heart-warming story of families reuniting under the most unusual circumstances." Comedy of Errors will be held July 12th, 20th, and 26th at 8pm, July 16th, 23rd, and 31st and August 4th, 6th, and 8th at 7:30pm.  It will be performed as a matinee on July 28th at 1:30pm.
According to the press release, "Shakespeare's most popular tragedy, Macbeth is the harrowing tale of a hero-turned-tyrant's attempt to take fate into his own bloodstained hands." Macbeth will be held July 13th, 27th and August 3rd, 9th at 8pm, July 18th, 21st, 24th, 30th and August 1st at 7:30pm. It will be performed on as a matinee on July 20th at 1:30pm. 
The third play, Failure: A Love Story, is the only non-Shakespearean play of the trio.  It was written by Phillip Dawkins, and according to the press release, "It follows the three Fail sisters – who live in a clock shop, love each other dearly, and all happen to die in the very same year – and Mortimer Mortimer, the man who falls in love with all three of them."  Failure will run July 14th, 17th, 25th, 28th and August 7th at 7:30pm, July 19th and August 2nd, 10th at 8pm.  It will be performed as a matinee on July 21st and 27th at 1:30pm.