New Backyard Exhibit
January 29, 2014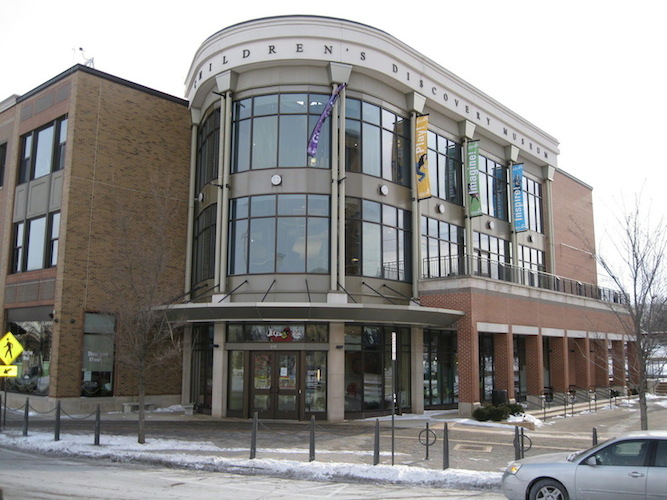 Photo Courtesy of Ryan Martin.
A new exhibit aimed at children ages 5 and under is coming to the Uptown Normal Children's Discovery Museum sometime in late November of this year. 
On Tuesday the 21st the Normal City Council approved a construction agreement with Redbox Workshop to construct a new exhibit for toddlers called "My Great Backyard".
"We have worked with Redbox Workshop before and we are very confident that they can  produce a project on time and on budget." Sheila Riley, Museum Manager, said. "They're really good folks to work with."
The idea for the exhibit was outlined in an exhibit master plan that was developed in 2011.
Construction on the new exhibit is expected to begin this fall, and is expected to open sometime in late November around the time of the museum's 10th anniversary. 
Though the exhibit is still being designed, there are many ideas as to what it may include. 
"It's going to have the theme of a back yard." Riley said. "There will probably be some sort of large interactive tree with an artificial stream by it, some back yard animal costumes for kids to dress up and play in, as well as a picnic area where kids can pretend play in."
The museum is currently visiting other children's museums to see what other sites have done with back yard exhibits, and get more ideas for theirs. 
"We're hoping that the exhibit components will immerse the kids with an outdoor environment even though they aren't outdoors." Riley said. "We would like for them to engage in play both independently and with their adults. Collaborating, conversing, and working together to do the activities in the space."
The new exhibit, which will be constructed inside the museum on the first floor, will be around 900 square feet, doubling the amount of space that is currently dedicated to toddlers. It will replace the old toddler area within the museum, and expand into the area currently occupied by the "Imagination Playground", which will be moved. 
"We definitely need more areas that are dedicated to children five and under, and that's the age group that we are targeting here." Riley said. "A large percentage of the families that visit have children younger than five."
After almost ten years of use and an estimated 1.2 million visitors since its' opening, some of the museums exhibits are starting to show their age. Plans to develop new exhibits and redo other areas are currently in the works as well. 
"It's an ongoing process because we have around 150,000 thousand visitors a year, which causes a lot of wear and tear." Riley said. "We have to continue to keep things as fresh as possible."
The museum is currently applying for grants to redo the "Imagine Air" exhibit that is located on the second floor. 
The "My Great Backyard" exhibit is expected to cost around $269,000, and will be funded entirely through grants, which include a $209,000 Illinois Public Museum grant through the Illinois Department of Natural Resources, and a $60,000 "Grow Up Great" grant from PNC Bank.