Bigger Boone County museum has more space to spread out
January 8, 2014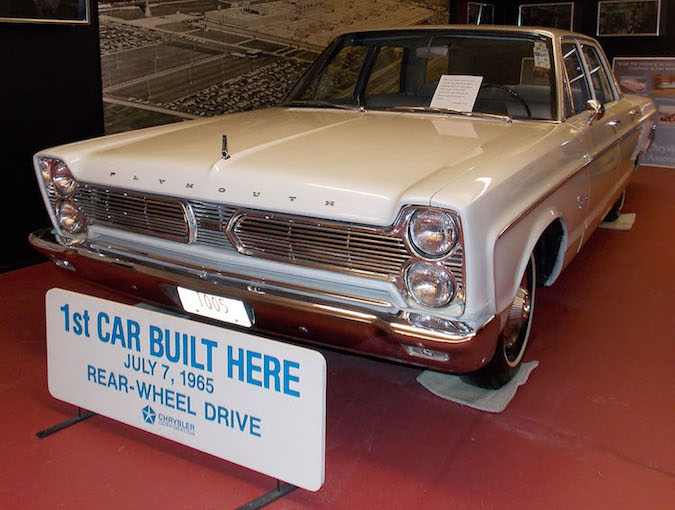 The Boone County Historical Museum reopened last month with more space and a chance to display more favorites and new items. Above is the first car produced at Chrysler's Belvidere auto plant.  New Bulletin photo.
The Boone County Historical Museum in downtown Belvidere now has extra room to spread out.
A 6,000 square-foot building addition and revamped floor plan was unveiled to the public on Dec. 6 during Belvidere's annual Hometown Christmas Night celebration.
The grand reopening was the culmination of a 20-year dream that turned into a successful  $1.4 million expansion project 
A new entry welcomes visitors into a Grand Gallery with vaulted ceilings, a permanent History of Boone County exhibit and access to the museum's research center.
A pair of stairways leads to the original museum, which contains hundreds of artifacts on display and the chance to revist the past through peeks at an old general store, post office, bank and more. 
The first car to roll off Chrysler's Belvidere assembly plant in 1965  is also on display.
The museum is located at 314 S. State St and open Tuesday-Friday from 9 a.m. to 5 p.m. and Saturdays from 9 a.m. to 3 p.m.
The museum's research center—which contains videos, books, maps, photos and many other historic documents—is open the same hours.
For more information call (815) 544-8391 or visit bchmuseum.org.
–News Bulletin staff report