SCULPTURES IN THE SNOW
January 22, 2014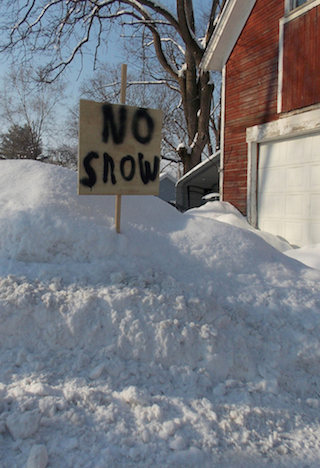 'Get Off of My Lawn' (above) by the Whipper-snappers team of Brett Calomino, Sean Heine-kamp, and Clayton Weiss was the "People's Choice" award winner at last weekend's Illinois Snow Sculpting Competition at Sinnissippi Park. Other contenders were hard at work late last week preparing entries for judging last Saturday.  News Bulletin photo.
Cold weather and plenty of white stuff create perfect conditions for entrants in annual Illinois Snow Sculpting contest at Sinnissippi
Conditions were perfect for last weekend's 28th annual Illinois Snow Sculpting Competition hosted by the Rockford Park District at Sinnissippi Park.
The ample snow and cold weather helped unlock the creativity of an estimated 28 teams who labored over three days to create larger-than-life figures along Sinnissippi's winding roadways.
Power tools and pre-fabricated molds were strictly prohibited. Otherwise, teams could use axes, machetes, water buckets, shovels, ice chisels, and homemade scraping tools for their respective works. 
Twelve teams from Illinois competed, with the winner advancing to next year's U.S. National Snow Sculpting Competition in Lake Geneva, Wis.. One exhibition team (last year's Illinois winner) also carved a sculpture.  A high school division featured 15 entries.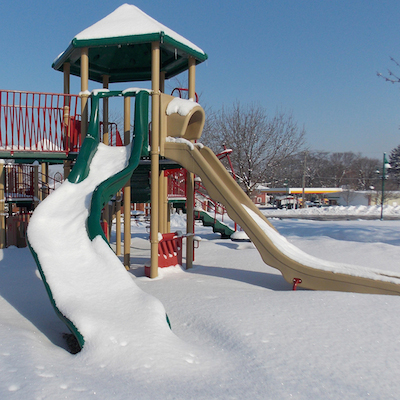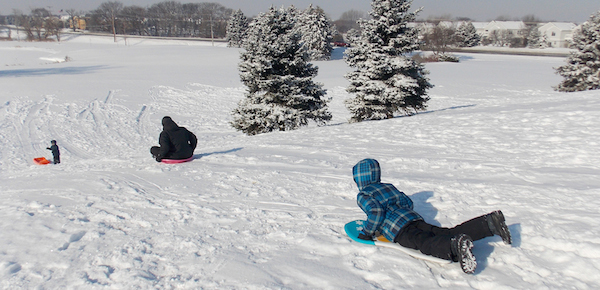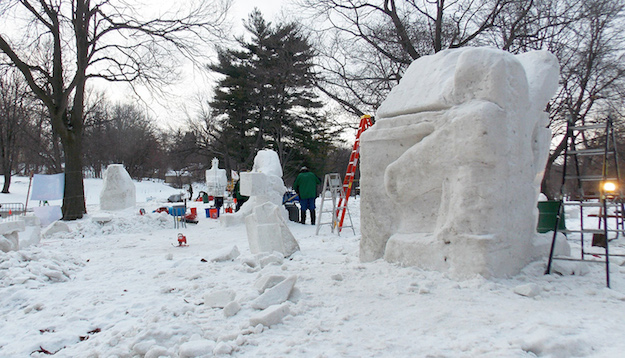 News Bulletin photos.
Each team was assigned (by lottery) a block of snow that is 6 feet long, 6 feet wide, and 10 feet high. Finished pieces could not expand beyond 12 feet in diameter top to bottom, but height is unlimited. High school blocks are 4 feet wide, 4 feet long, and 6 feet high.
Teams were limited to three persons apiece (the high school division permitted four).
An estimated 40,000 persons were expected to view the creations over four days.