EC STUDENTS PERFORM SERVICE
April 30, 2014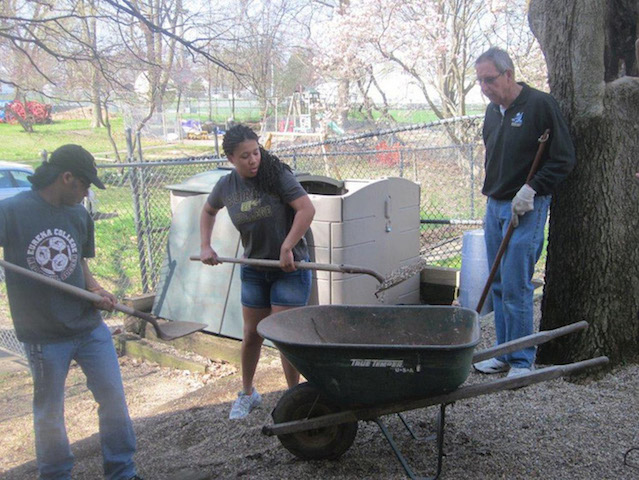 Eureka College students volunteered their services to help community agencies and residents with spring chores. Pictured here are Faith E. Williams, Isaac Ackerman and John Glass who moved and leveled gravel for the Eureka Community Nursery School.  Photo by Jerry Riley.
Maroon & Golden Rule Project
EUREKA – For the sixth straight year, Eureka College students held a community service day to provide Eureka residents with free spring cleanup help.
On Saturday, April 26 Maroon and Golden Rule project volunteers were at the Eureka Community Nursery School and Maple Lawn Homes as well as at some private homes throughout the city to assist with chores. The project at the Nursery School was to move gravel at the playground behind the Christan Church and to help move a new piece of playground equipment.