Illinois Winter Storms
January 15, 2014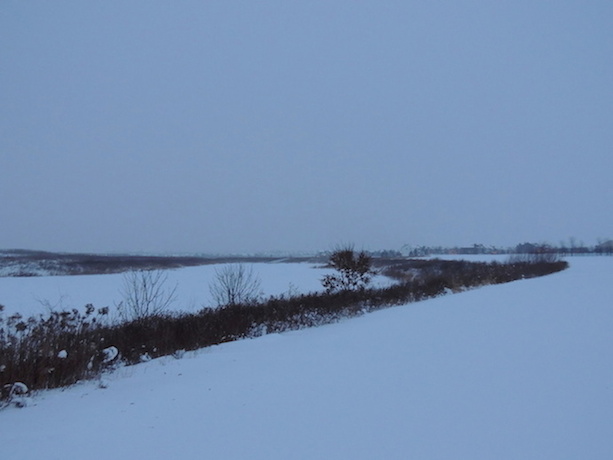 Photo by Ryan Martin
With record low temperatures and snowfall around the state, Governor Pat Quinn declared a State of Disaster last Monday, the 6th.
The decision to declare a State of Disaster was due to the combination of both dangerously low temperatures and extremely poor road conditions. 
"With the freezing temperatures, black ice is a major concern." Ann L. Schneider, Illinois Transportation Secretary, said. "Black ice forms on roads that appear clear and the unseen ice can
be treacherous."
To combat the poor road conditions, the Illinois Department of Transportation deployed nearly 3,700 employees and 1,755 trucks to clear state routes, while the Illinois Tollway utilized 200 staff and 182 snow plows to help clear routes
as well.
The Illinois Tollway also doubled their number of Zero Weather Road Patrols, which provide assistance to people stranded in their cars during severe weather, through Wednesday the 8th. 
As a result of the weather many flights and Amtrak trains were cancelled. 
According to the Chicago Department of Aviation, on Sunday between both O'Hare and Midway airport around 1,300 flights were canceled. On Monday the number of flights canceled jumped to 1,700, but went back down on Tuesday to around 1,200 cancellations.
Amtrak cancellations affected many as well, including the Southern Illinois basketball team. On Tuesday, just a day after the teams bus was stranded on I-57 following a game at Illinois State, the teams Amtrak ride to their Loyola game was canceled, forcing them to once again take a bus.
As a result of Governor Quinns' statewide disaster declaration, the Illinois National Guard was activated to help both state and local emergency responders. 
On Sunday evening personnel from the Illinois National Guard field maintenance shop in Mattoon worked with Illinois State Police troopers and Illinois Department of Transportation snow plow crews to assist motorists in around 375 vehicles that were backed up on I-70 and I-57. The backup resulted from several cars and semi-trucks being stuck in snow drifts, making snow plows unable to clear the route for other vehicles. Using a wrecker truck, the National Guard was able to pull the vehicles and trucks from the road, allowing the plows to finally clear the route. 
"The men and women of the Illinois National Guard are again demonstrating their commitment to the safety and security of Illinois citizens." Brig. Gen. Daniel M. Krumrei, the Adjutant General of the Illinois National Guard, said. "We train extensively throughout the year to be ready and on the scene to help our neighbors at a moment's notice. Within two hours of activation, our Soldiers navigated dangerous road conditions in sub-zero temperatures to rescue stranded motorists."
Police officers and first responders around the state worked throughout the storm to help make sure the roads were as safe as possible, and to help those in need. 
"I want to recognize the heroism of our state's first-responders and emergency personnel who have been working throughout the night and day to rescue motorists and provide critical services and assistance in some of the most difficult conditions imaginable." the Governor said.
Incase of more dangerous winter weather, visit Ready Illinois www.illinois.gov/ready/Pages/default.aspx for how to be prepared, or http://www.gettingaroundillinois.com for road conditions around the state.