New Illinois laws impact organ donation, state holidays
By Kevin Beese Staff reporter —

January 1, 2018
No Elephants on Obama Day.
While it may have a children's book ring to it, don't look for the title on the shelves of any bookstore. It is just a melding of two of the more than 200 news laws that have gone into effect in Illinois for 2018.
Those laws include a ban on any circus-like performances involving elephants and the establishment of Aug. 4 as Barack Obama Day.
Here is a look at 10 laws that are now on the books:
Organ donors getting younger
Individuals as young as age 16 can now opt to be organ donors when they receive their driver's license or state identification card.
"Organ donation is very important in helping to save lives," said state Sen. James F. Clayborne (D-Belleville), a kidney recipient and a sponsor of the legislation. "This will help to shorten the (waiting) list and get much needed donations to people whose lives depend on them."
Under the prior law, an individual had to be at least 18 to join the donor registry.
Domestic abuse victims can keep numbers
Victims of domestic abuse can now ask a judge for the right to continue use of a telephone number as part of a petition for an order of protection.
If granted, wireless providers will be required to give control of joint cellular accounts to the victims. Similar legislation has been enacted in California, Missouri, Indiana and Wisconsin.
"One of the reasons people stay in abusive relationships is financial dependence," said state Sen. Steve Stradelman (D-Rockford). "As we know, cell phones have become nearly essential in modern life. This removes the roadblock of having to find money to set up a new phone plan, so women or men leaving abusive situations can more easily find housing and employment, and can keep their photos, addresses, contacts and emails.
Daycare database planned
Parents will soon have greater resources available to them to ensure their child's welfare.
The Department of Children and Family Services will be establishing and maintaining an online search-able database with information on reports of child abuse or neglect in a daycare facility.
"Parents have the right to know their children are in safe hands," said state Sen. Cristina Castro (D-Elgin), the chief Senate sponsor of the legislation. "We need to make sure day care facilities are providing a safe environment. If a facility has been cited for neglect or has had its license revoked, that information should be made public so parents are able to make sure their children aren't being put in a potentially harmful situation."
Veterans may get more courts
State Sen. Sam McCann (R-Plainview) is urging chief justices in every judicial circuit in Illinois to explore the possibility of adding veterans courts.
Justices now have the ability to add more of the courts that focus on veterans due to legislation passed by McCann and signed into law.
"Veterans courts allow judges to use more discretion and understanding of the unique issues that many of our veterans face, including challenges such as (post-traumatic stress disorder)," McCann said. "This new law will increase the likelihood that a veterans court is closer to any veterans who would benefit."
McCann's bill allows for the possibility of one veterans court per Illinois county.
Consolidation made easier
The process of consolidating or dissolving units of government has been made easier.
"By simplifying the process through which consolidation can occur, unnecessary and duplicate layers of government can be eliminated and the burden on taxpayers can be reduced," said state Rep. David Olsen (R-Downers Grove), a sponsor of the legislation.
The new law:
Expands the DuPage County consolidation model statewide.
Allows for the dissolution of coterminous townships.
Provides townships with a process for consolidation.
More focus on mental health
All law enforcement personnel in the state will be given training on mental health issues and how to diffuse incidents with individuals with mental illnesses.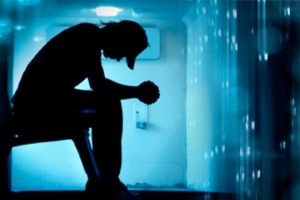 The state will also create an Advisory Council on Early Identification and Treatment of Mental Health Conditions.
"Together, it is my hope that we, as policy makers, will have a better understanding of the obstacles those with mental health conditions face and develop a more effective, more comprehensive approach to enabling the thousands of children, youth and young adults living with mental health conditions to get the early diagnosis and treatment they need to effectively manage their condition and avoid potentially lifelong debilitating symptoms," said state Sen. Pamela Althoff (R-McHenry).
Clear view for drivers
Car dealerships are now prohibited from allowing people to drive cars off the lot with materials on the windows that could obstruct a driver's view.
The legislation stemmed from the 2016 death of Brendan Burke who was killed in a Hoffman Estates accident when hit by a driver who was test-driving a vehicle which had decals and paperwork impairing his vision.
"As a father, one of my top priorities is ensuring the safety of our communities," said state Rep. Fred Crespo (D-Hoffman Estates). "What happened to Brendan Burke was a tragedy that could have been prevented, and this puts in place commonsense precautions that will make roads safer for everyone."
Tax credit extended
An expired tax credit that encourages investment in early stage, innovative companies has been re-established.
The Angel Investment Tax credit, which expired in 2016, allows investors to take a 25 percent tax credit on a minimum $10,000 investment in eligible small businesses. Qualifying companies must have fewer than 100 employees and be principally engaged in innovation or technology in Illinois.
"It is crucial for the future success of our state that we enact pro-growth economic measures to make Illinois a more business-friendly environment," Gov. Bruce Rauner said. "A key piece of that is fostering innovation and technology development amongst entrepreneurs who are trying to grow their small business. This important tax credit will help entrepreneurs succeed, including those who are typically underrepresented in the technology sector."
Elephants acts sent packing
Circuses and animal acts using African and Asian elephants are not allowed to perform in Illinois.
"I remember seeing Nosey, an elephant who used to give rides at the Grundy County Fair," said state Sen. Sue Rezin (R- Morris). "The owner of Nosey has been cited by the (U.S. Department of Agriculture) for nearly 200 Animal Welfare Act violations and Nosey also exhibits painful symptoms of arthritis … It's time we protect these animals by getting them out of these acts."
Happy Obama Day!
Aug. 4 will be Obama Day in Illinois.
Although the birthday of the 44th president has been designated a state holiday, state facilities will remain open.
State Sen. Emil Jones III (D-Chicago) said he wants to make sure that Barack Obama's birthday is remembered every year.
"President Obama is a man who has inspired millions with his decades of dedicated public service," Jones said. "He deserves to be honored for his continuous hard work for the people of our nation, our state and our communities."
— Computing the impact of new Illinois laws —-