Firms earn right to dispense pot in Cook
Kevin Beese —

February 23, 2015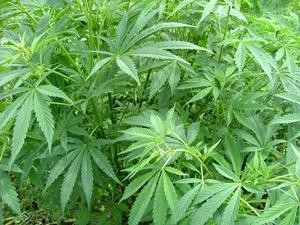 Seventeen firms have been selected as dispensary locations for medical marijuana in Cook County.
An Irvine, Calif.-based firm, West Coast Cannabis Consultants of Orange County, received four of the licenses and will be the authorized provider of medical marijuana for 11 southern and southwestern Cook townships.
WCCC is "a premium marijuana dispenser," according to easyweedfinder.com.
WCCC officials tout the agency's following of California guidelines.
"We provide a statewide recognized and accepted physician's recommendation for the legal use of medical marijuana by California state-licensed physicians," company officials said in a statement. "Our physicians are board-certified and are in full compliance with California Medical Association guidelines regarding medical cannabis."
WCCC will handle the dispensing of medical marijuana for residents of Lemont, Lyons, Palos, Calumet, Stickney, Worth, Bremen, Orland, Rich, Bloom and Thornton townships.
Illinois Grown Medicine, an African-American-owned business, earned one of the two state licenses for Hyde Park Township. Les Hollis, president and chief executive officer of Illinois Grown, applauded Gov. Bruce Rauner for issuing medical marijuana cultivation and distribution licenses.
"We are honored to be the highest-scoring application in Cook County and we look forward to working with the Illinois Department of Agriculture to finalize the details of our application so we can move forward with serving the medical needs of Illinois patients," Hollis said.
Illinois Grown is based in Chicago and will provide medical cannabis services.
The business for medical marijuana in Evanston and Niles townships drew the most interest, with 15 applications submitted. Three other areas also received double-digit applications: Elk Grove and Schaumburg townships; Leyden, Norwood Park and Proviso townships; and West Township in Chicago.
On the other end of the spectrum, there was no interest whatsoever in providing medical marijuana in Chicago's South Township as no applications were submitted.
Here are the dispensaries provided state licenses by Rauner (number of license applications in parentheses):
Barrington, Hanover and Palatine townships (3) – NCC
Elk Grove and Schaumburg townships (12) – Pharmacann
Maine and Wheeling townships (6) – New Age Care
New Trier and Northfield townships (2) –       Greenhouse Group
Evanston and Niles township (15) – Pharmacann
Leyden, Norwood Park and Proviso townships (12) – Floramedex
Berwyn, Cicero, Oak Park, River Forest and Riverside townships (3) – Future Transactions Holdings
Lemont, Lyons and Palos townships (4) – WCCC
Calumet, Stickney and Worth townships (5) – WCCC
Bremen, Orland and Rich townships (3) – WCCC
Bloom and Thornton townships (7) – WCCC
Jefferson Township (6) – Two licenses: Union Group of Illinois and Curative Health
Hyde Park Township (2) – Illinois Grown Medicine, Inc.; and one license still to be awarded
Lake Township (2) – Two licenses: Maribis of Chicago and Chicago Alternative Health Center
Lakeview Township (3) – Two licenses: The Cannabis Group and MedMar, Inc.
North Township (3) – Nu Med Rx
Rogers Park Township (1) – 420 Capital Management
South Township (0) – None
West Township (10) – Two licenses: Professional Management and Custom Strains.
Only one permit has been issued for a marijuana cultivation center in Cook County. That permit has been issued to Bedford Grow, LLC. The other permit for a cultivation center in Cook has yet to be awarded.