Two Chicago cops indicted for theft, lying to obtain search warrants
By Bill Dwyer For Chronicle Media —

May 13, 2018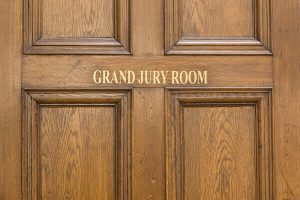 Two Chicago police officers assigned to a west side gang unit were indicted by a federal grand jury Wednesday, May 9 for allegedly lying on affidavits to obtain search warrants. They also allegedly stole cash and drugs found during the execution of those warrants.
Xaavier Elizondo, 45 and David Salgado, 37, are each charged with one count of conspiracy to commit theft and one count of embezzlement. Salgado is also charged individually with one count of making a false statement to the FBI.
The indictment also accuses them of falsifying police reports to conceal the thefts.
Elizondo, a sergeant, led one of the CPD's gang teams in the 10th District, and Salgado was assigned to the team.
Investigators accuse the two men of conspiring to submit "materially false information to state court judges to obtain search warrants." As part of that conspiracy, they arranged with various informants to provide information on criminal activity, then had them appear before a judge as a "J. Doe" in order to obtain the search warrant.
Besides submitting a detailed, sworn complaint to a judge for a search warrant, police officers must bring an informant before the judge so that the judge can question that person to assess the truthfulness of the information in the complaint.
The fraudulent warrants allowed Elizondo and Salgado to enter numerous properties and vehicles and confiscate cash and drugs. The participating informant was subsequently given part of the proceeds taken during those warrant search, including cash, PCP and marijuana.
Elizondo and Salgado are specifically charged with stealing $4,200 in cash confiscated from an auto they searched in January.
Federal and local authorities said they intend to keep working to identify and prosecute corrupt police officers
"When police officers fail to discharge their duties with honesty and integrity, they betray not only the citizens of Chicago, but their fellow officers who do their jobs the right way," said U.S. Attorney John Lausch.
CPD Superintendent Eddie Johnson said he had zero tolerance for police corruption that, he said, "dishonors what I and every member of CPD have dedicated our lives to and risk our lives for each and every day."
The embezzlement count carries a maximum sentence of ten years, while the conspiracy and false statement counts are each punishable by up to five years.
— Two Chicago cops indicted for theft, lying to obtain search warrants —-