Wrigley Field tribute wall a fan pilgrimage
Chronicle Media —

November 10, 2016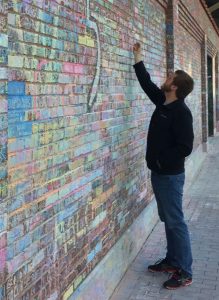 Chicago Cubs fans found personal ways to share their World Series championship joy, using  Wrigley Field's exterior walls with messages and tributes offered in chalk, spray paint and even photos.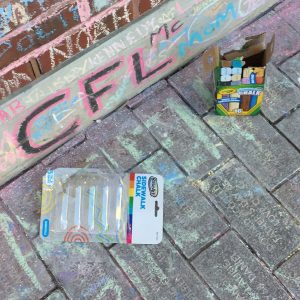 But the colorful tributes on the left and right field bleacher bricks won't last much longer.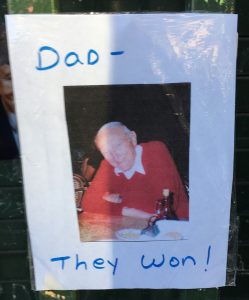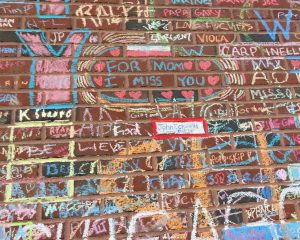 Cubs officials have announced that access was set to end late in the week as the organization prepared for the next phase of offseason facility improvements.
The right field walls were already fenced off on Tuesday.
(Photos by Jack McCarthy / Chronicle Media)