Art shows, county fairs, and community festivals — summer fun guide
By Cathy Janek For Chronicle Media —

May 30, 2019
Art shows, county fairs, community festivals and and parties — it's all here
Summer means weekend getaways, daytrips, family outings and just time to get out and have fun.
Chronicle Media has assembled a summer guide featuring festivities from the shores of Lake Michigan to northwest Illinois and dozens of scheduled events in between. Each county category offers happenings in chronological order.
COOK COUNTY
June 1-2
Gold Coast Art Festival, Butler Field, Grant Park, Chicago.  The award-winning "Granddaddy of American Art Festivals" returns for its 62nd year. The fair features 300 artists set along paved paths. The event includes food, beverages and music.  For more information visit www.amdurproductions.com/event/gold-coast-art-fair-2019/
June 22-23
World's Largest Block Party, Old St. Patrick's Church, 700 West Adams, Chicago. The 35th annual fest features food, drinks, and entertainment while raising money for social justice initiatives, outreach programs and strengthening the mission of Old St. Patrick's.  More information is available at www.worldslargestblockparty.com/
July 6-7
Chicago Botanic Garden Art Festival, 1000 Lake Cook Road, Glencoe.  Ninety juried artists bring one-of-a-kind botanic-themed and botanic-made photography, paintings, ceramics, cement, metal, fiber, wood, jewelry and other pieces to this annual event.  No admission fee, parking fee applies.  More information is available at www.chicagobotanic.org/artfestival
July 10-14
Taste of Chicago, Grant Park, Chicago.  This annual lakefront free admission outdoor food festival brings together bite sized creations from 82 local restaurants including 24 pop-up spots and 17 food trucks and includes musical performances.  More information is available at www.tasteofchicago.us
July 21
Chinatown Summer Fair, 2200 S. Wentworth Ave, Chicago.  This neighborhood street festival opens with a lion dance procession followed by Asian performances, kung fu demonstrations, samplings from Chinatown's restaurants, arts and crafts exhibits and street vendors. More information available at  www.ccc-foundation.org/summer-fair/
DEKALB COUNTY
Aug. 23-25
DeKalb Corn Fest, Lincoln Hwy. between 1st and 4th St. and Grove and Locust St.  Celebrating its 42nd year, the fest attracts over 100,000 people and serves more than 70 tons of free sweet corn beginning on Saturday during the festival at 11 a.m. until 2 p.m. (or whenever the corn runs out). The event also includes a car show on Saturday, free hour-long bus tours of DeKalb conducted by local historian Steve Bigolin, carnival rides, free musical entertainment, kids' games and crafts.  More information available at www.cornfest.com/
Aug. 25
Sycamore's Ribs, Rhythm & Brews Fest, downtown Sycamore, 5-11 p.m. Enjoy lip smacking' ribs from some of the best grill masters in the region. Wash wash it down with wide variety of refreshing brews and check out live music playing during the event. Visit www.discoversycamore.com for more details
Sept. 4-8
Sandwich Fair, 15730 Pratt Road, Sandwich. The Sandwich Fair, the oldest continuing fair in Illinois and concludes the summer county fair season. Sandwich draws more than 175,000 visitors annually to the fairgrounds for grandstand shows, harness races, demo derby, carnival rides, tractor pulls, draft horse pulls, livestock and the Midwest's largest display of premier agricultural and home arts exhibits.
DUPAGE COUNTY
May 30-June 2
Taste of Wheaton, Memorial Park and Downtown Wheaton.  In its 6th year, the Taste of Wheaton fills several square blocks with carnival rides, local food, live entertainment, family-friendly games and crafts, a beer garden, business expo, the Cosley Zoo Run for the Animals 5K/10K and half-mile Zippity Zoo Run, art and craft vendors and Art in the Park. More information is available at www.wheatonparkdistrict.com/events/taste/
May 30-June 2
Roselle Lions Club Annual Rose Fest, held at the Roselle Metra Station parking lot, signifies the official start of summer in Roselle. The event includes free nightly entertainment, a beer garden, carnival rides, bingo nightly, and culminates with the 60th annual Rose Parade on Sunday, June 2.
June 1
Family Field Day at St. James Farm, 3S580 Naperville Rd. Wheaton. Kids activities, horse and dog performances, fishing, archery, dairy and dairy exhibit from 11 a.m. to 5 p.m. Free admission. Fee for some activities.  For more information visit www.dupageforest.org.
June 14-15
Daisy Days, downtown Clarendon Hills.  Sponsored by the Clarendon Hills Chamber of Commerce, the festival features live local entertainment, food vendors, carnival rides, games and a beer tent.  More information available at www.clarendonhillschamber.com/daisy-days-festival
July 3-6
Exchange Club of Naperville's Ribfest located at Koch Park, 724 South West Street Naperville. The festival will move to Romeoville next year, however, in its last year in Naperville it will serve up ribs and sides and offer carnival rides, big name entertainers like Billy Idol and Flo Rida.  Each year, about 150,000 guests attend the event which has raised more than $17 million for more than 50 local charities.  More information available at www.ribfest.net/
July 4-6
Eyes to the Skies Hot Air Balloon Festival, Lisle Community Park located, 1825 Short St.  The festival draws between 20 to 30 different balloonists each year.  Due to weather restrictions balloons only fly in the morning beginning at 6 a.m. and in the evenings at 6 p.m. Flights are weather dependent.  The event also includes carnival rides beginning July 3 and running through July 7.  The event also includes a kids' area, crafts, food and musical entertainment at two sound stages. Fireworks will be held on July 4-6 at approximately 9:45 p.m.  More information available at www.eyestotheskies.org/.
July 24-28
DuPage County Fair, 2015 Manchester Road, Wheaton.  Celebrating its 65th year, the fair offers food, animals, rides, live musical entertainment, roving acts, petting zoo, racing pigs, hands on activities and a demolition derby. More information is available at www.dupagecountyfair.org/
Aug. 10-11
Veggie Fest, held at Danada South Park, Lisle, is a family fun festival celebrating vegetarian lifestyle and featuring cooking demonstrations, international food court, speakers, yoga tent, and children's tent.   Free admission. More information is available at www.veggiefestchicago.com/festival/.
GRUNDY COUNTY
June 8-9
Gebhard Woods Dulcimer and Traditional Music Festival at Goold Park in Morris.  Hosted by Hammers and Noters Dulcimer Society of Illinois, the festival features hourly performances beginning at 10 a.m. until 6 p.m. The festival also features 75 workshops in hammered and mountain dulcimer, ukulele, autoharp, guitar, banjo and other instruments.  Food and beverages available.  More information available www.gebharddulcimer.org/
July 3- 7
Grundy County Fair, 8890 North Illinois Route 47, Morris. For more than 100 years, the fair has been a tradition for families and includes the crowning of the Miss Grundy County Fair Queen, fireworks, carnival rides, entertainment, racing, and agricultural-related exhibitions.  For more information visit www.grundycountyfair.org/.
HENRY COUNTY
June 25-30
The 160th Henry County Fair held at the Henry County Fairgrounds, 311 E North St. Cambridge, will features 4-H/livestock shows and exhibits, animals, tractor pull, pageantry, talent shows, entertainment, kids activities, arts and crafts, vendors  and festival food.  For more information visit www.henrycountyfairil.com/
JO DAVIESS COUNTY
Aug. 1-4
The 158th Annual Jo Daviess County Fair will be held at 900 High Street, Warren. The annual fair features livestock shows, exhibits, Badger State Tractor Pull, Rodeo, Mud Volleyball tournament, Demolition Derby, live entertainment, fair foods, beer tent and  carnival rides. More information is available at www.jodaviesscountyfair.org/
Aug. 10-11
Midwest Garlic Fest, Elizabeth. The 5th Annual Midwest Garlic Fest will be hosted by Galena Garlic Company will be held in at Terrapin Park in Elizabeth. The event includes local food, live music, cooking demonstration and garlic vendors. Visit www.midwestgarlicfest.com/home.html
KANE COUNTY
May 31-June 2
Gilberts Community Days, located at Town Square Park, 195 Jackson St., Gilberts. The three-day event includes free music daily, a kid's zone, petting zoo, carnival rides  and crafts.  More information is available at www.gilbertscommunitydays.com/
June 2
2019 Mid-American Kayak & Canoe Race, McCullough Park, 150 W. Illinois Ave, Aurora, 7 a.m.-2 p.m. The 58th running of the Mid-Am features two race lengths— a 10-miler from St. Charles and a 6-mile stretch from Batavia. Both races finish at McCullough Park in Aurora with a riverside lunch party and awards ceremony. Information: 630-897-0516.
June 7-9
Aurora Pride Festival & Parade, Downtown Aurora. The Aurora's first Pride Weekend kicks off with events during First Fridays, a Pride Market on Saturday, and the 2nd annual Aurora Pride Parade on Sunday. Information: 630-256-3167.
June 14-15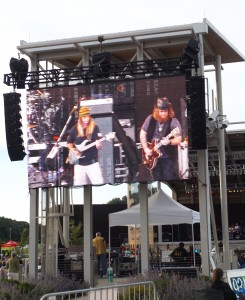 Blues on the Fox 2019, RiverEdge Park, 360 N. Broadway, Aurora, 6-10 p.m. Twenty-three years ago a seemingly simple music festival began. It honored the historic 1930s blues recordings that took place at the Leland Hotel in Downtown Aurora. Few could have guessed those recordings would spawn a blues festival that's brought thousands and thousands of music lovers to Aurora. Information: 630-896-6666.
June 18-23
Swedish Days Festival held in downtown Geneva includes a parade, kids' day, music competition, basketball tournament, lawn concerts, 5K race, food booths, and vendors over six days. More information available at  www.genevachamber.com/swedish_days.php
July 17-21
Kane County Fair, 525 Randall Road, St. Charles.  Music, monster trucks, and professional championship bull riders take the grand stand at this year's fair.  Over the five-day event, attendees also can enjoy carnival rides, a car show, bingo, and wine tasting.  More information is available at www.kanecountyfair.com/Home
Aug. 2-4
North Aurora Days.  An emergency vehicle parade kicks off the Friday night festivities leading the spectators to the main stage.  Other events include a 5/10K race, fishing derby Touch-A-Truck, concerts, beer garden, amusement rides and food vendors.  More information available at www.northauroradays.org/
KENDALL COUNTY
June 13-16
PrairieFest, 91 Plank Drive Oswego. The free four-day festival runs on Father's Day weekend and includes a carnival, plus ample food and fun.
Aug. 1-4
Kendall County Fair, 10826 State Route 71, Yorkville.  This year's fair includes livestock and 4-H projects, Truck and Tractor Pull, Demolition derby, watermelon eating contest, Mud Volleyball Tournament, bicycle decorating contest, sweet corn chow down, farmer's market, crafts, junior talent show, carnival rides and food. More information is available at www.kendallcountyfair.org/
Aug. 29-Sept. 1
Yorkville Hometown Days Festival held at Beecher Community Park, 908  Game Farm Road, Yorkville.  This family-friendly event features Ultimate Air Dog Competition, craft show, musical entertainment, and, car show.  More information is available at  www.yorkville.il.us/hometowndays
Aug. 16-18
Elburn Days.  The three-day event held at the Elburn Lions Club Park, 500 Filmore St., Elburn includes music, carnival rides, a community stage, food, beer garden, crafts, tractor pull and mud volleyball. More information is available at www.elburnlions.com/elburn-days/
LAKE COUNTY
June 21-23
Long Grove Strawberry Festival, 308 Old McHenry Road, Long Grove. Over three days in June, attendees can enjoy strawberry-infused creations like prime rib sandwiches slathered in strawberry salsa to classic strawberry pie-eating contests.  Featured items includes many strawberry infused dishes and treats.  The events also include live music, carnival rides, and a free Kids Zone.  More information is available at www.longgrove.org/festivals/strawbefestival/
July 24-28
Lake County Fair 1060 East Peterson Road, Grayslake.   The 91st annual fair includes live entertainment, food vendors, carnival rides and games, live animals, motocross, banana derby, demolition derby, flower show, expo hall lip sync battle, talent competitions, 4-H competition and judging.  More information is available at www.lcfair.com/fair-home.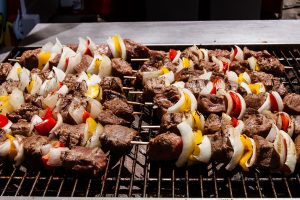 McHENRY COUNTY
May 31-June 2
Harvard Milk Days, Milky Way Park, 300 Lawrence Rd, Harvard.  In existence for nearly 80 years, the Harvard Milk Days includes a parade, carnival rides, food, fireworks, petting zoo, cattle show, antique tractor show.  In 2019, the event will include a 5K, 10K and fun walk.  More information is available at www.milkdays.com/index.asp
June 2-3
Northern Illinois Sheep and Fiber Festival, 12015 Country Club Rd., Woodstock. This two day event includes animal shows, clinics, workshops, crafters, and demonstrations.  More information available at www.mchenrycountyfair.com
July 31-Aug. 5
McHenry County Fair,  11900 Country Club Rd., Woodstock. This year's fair includes its annual talent show, 4-H and fair judging, McHenry County Queen Contest, demolition derby, food, carnival rides and exhibits.  For more information visit www.mchenrycountyfair.com
OGLE COUNTY
July 31-Aug. 4
Ogle County Fair, North Limekiln Road, Oregon. This year's fair includes a demolition derby,  tractor pull, musical entertainment, food and 4-H fair and judging.  More information available at https://www.oglecountyfair.com/
STEPHENSON COUNTY
July 9 to 13
Stephenson County Fair, 2250 South Walnut Road, Freeport. This year's fair includes a rodeo, motor cross event,  tractor pull, musical entertainment, food and 4-H fair and judging.  For more information visit www.stephensoncountyfair.org/
WINNEBAGO COUNTY
Aug. 14-18
Winnebago County Fair,  500 W. First St., Pecatonica.  The annual fair features Los Moralitos Circus, Xtreme Roughstock Tour Rodeo, truck races, tractor pull carnival rides, entertainment, food, 4-H fair and judging.   More information available at www.winnebagocountyfair.com/winnebago-county-fair/