Police investigating fatal Aurora crash with possible ties to gang shooting
By Erika Wurst For Chronicle Media —

October 18, 2017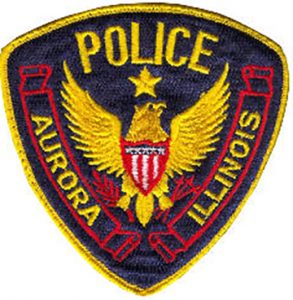 Two people were killed and three others were injured Monday afternoon, Oct. 16 after two vehicles crashed into the trailer of a semi-truck at Orchard Road and Interstate 88 in Aurora, Kane County Sheriff's Deputies said.
According to Aurora police, the two vehicles involved in the crash were apparently involved in a possibly gang-related shooting that occurred just minutes prior to the vehicles striking the semi.
Officers received several reports of the drivers of the vehicles involved in the crash chasing each other, and shots being fired from the vehicles in the area of Huntington Drive and Durham Drive on Aurora's West Side, before the drivers ended up speeding northbound on Orchard Road, Aurora Police Department spokesman Dan Ferrelli said
Two homes, one in the 1200 block of Morton Avenue and one in the 800 block of Old Indian Trail, sustained gunfire damage in the shooting, but there were no injuries, according to Aurora Police.
Minutes after the shooting occurred, Kane County Deputies said the semi-tractor trailer was exiting eastbound at I-88, turning southbound onto Orchard Road, when his trailer was struck by both vehicles believed to be involved in the shooting — a Jaguar, driven by Serafin Castellanos, 38, of Aurora, and a GMC Envoy, driven by Christopher Shaw, 23 of North Aurora.
Castellanos, who was the sole occupant of his vehicle, was taken to an Aurora hospital with non-life threatening injuries.
Shaw was pronounced dead at the scene, deputies said.
A front seat passenger in Shaw's vehicle, identified at Devone Bouchee, 24, of Aurora, was flown to a Chicago hospital with life-threatening injuries. He died at the hospital later that evening on Oct. 16.
The rear-seat passenger in Shaw's vehicle, Devin Dobbs, 23, of Aurora, was also flown to a Chicago hospital with potentially life-threatening injuries, deputies said.
The driver of the semi-tractor, Sadam Elbu, 27, of Burbank, was transported from the scene to an area hospital with non-life threatening injuries.
Deputies said no tickets have yet been issued in relation to the crash.
Aurora police are also working with Kane County deputies to determine if a shooting that occurred in Kane County's jurisdiction around the same time is related to the crash and the Aurora shooting.
Kane County deputies took a report of a shooting that occurred around 11:04 a.m. on Konen Avenue near Arlene Street in unincorporated Kane County. It appears that nothing was struck by gunfire in regards to the Konen Avenue shooting, they said.
Both departments said it is possible that the three incidents are related.
Anyone with information on the shootings should call Kane County Sheriff's Investigators at (630) 444-1103 or Aurora Police Investigations at (630) 256-5500 or Aurora Area Crime Stoppers at (630) 892-1000.
— Police investigating fatal Aurora crash with possible ties to gang shooting —-