St. Charles police investigating deaths of two teenagers
By Erika Wurst For Chronicle Media —

March 17, 2017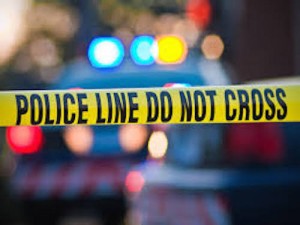 Two teenagers, one from St. Charles, were discovered Thursday morning (March 16) in the back seat of a parked vehicle in a St. Charles parking lot, according to police.
St. Charles Deputy Chief David Kintz said police and members of the fire department responded to a call for a suspicious vehicle that was parked in a lot in the 0-99 block of North17th Street at around 8:08 a.m.
Upon their arrival, officers located an unresponsive man and unresponsive woman in the vehicle's back seat.
Officers and fire department personnel immediately began life saving measures, and the two victims were transported to Northwestern Medicine Delnor Hospital where they were pronounced dead, according to Kintz.
There were no obvious indications as to the cause of death, Kintz said. The incident is being treated as a death investigation.
The victims were identified as Adalina Elizabeth Donoso, 18, of Racine, Wis. and Kody Dietrich, 18, 1600 block of Indiana St., St. Charles.
Autopsies were scheduled for Friday morning at the Kane County Coroner's office.
These two deaths come less than a week after a St. Charles father killed his twin teenage daughters before fatally shooting himself. His wife, the mother of the girls, was wounded in the attack.
— St. Charles police investigating deaths of 2 teenagers —