DeKalb teen charged in Kendall County shooting
By Erika Wurst For Chronicle Media —

August 23, 2017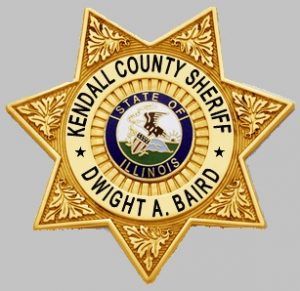 A 16-year-old DeKalb teen has been charged with multiple felonies following a shooting that occurred in Kendall County's Boulder Hill subdivision earlier this summer.
Members of the United States Marshals Great Lakes Fugitive Task Force, Aurora Police Department and Kendall County Sheriff's Office took the male teen into custody around 8:58 a.m. on Aug. 21 in the 400 block of North Avenue, Aurora. A warrant for his arrest was issued on Aug. 15.
Kendall County Deputies said he was charged with four counts of aggravated discharge of a firearm, all Class X felonies, and six counts of aggravated unlawful use of a weapon, all Class 4 felonies.
According to the sheriff's department, the shooting occurred on June 25 in the first block of Sierra Road in Unincorporated Oswego township. No one was injured during the incident and an investigation into the shooting promptly began.
Kendall County Sheriff Dwight Baird said that members of the public were instrumental in providing information that lead to suspects being identified.
In addition to the public's help, members of the Oswego, Yorkville, Montgomery and Aurora police departments, the Kane County Sheriff's Office, Kendall County CPAT, Kendall County Criminal Intelligence Unit, and the Illinois State Police all assisted in the investigation.
Evidence collected from the scene, and later as a result of multiple search warrants, was sent to the Illinois State Police Crime Lab for analysis, deputies said.
"We want thank the public for their support and assistance during this investigation," Baird said. "These charges resulted from many hours of investigations and working with multiple agencies and the public to gather information and evidence."
As a result of several recent shootings that have occurred throughout the Kendall County and Boulder Hill areas, Baird has increased the patrols in targeted areas to combat the increase in gang related violence.
"We remain diligent and ready to protect and proud to serve all citizens of Kendall County," he said.
Deputies ask the public to remain vigilant and to report all suspicious activities by calling 911.
If you have information about a crime and wish to remain anonymous, you can contact the Kendall County Crime Stoppers at (630) 553-5999. Crime Stoppers will pay up to $1,000 for information leading to an arrest.
— DeKalb teen charged in Kendall County shooting —