Lottery scam hits jackpot in Jefferson Park neighborhood
July 6, 2019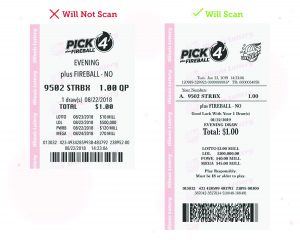 Chicago police are warning people of a lottery ticket scam being pulled in the Jefferson Park neighborhood.
Police said in two recent incidents, offenders approached a victim in the 16th Police District with a "winning" lottery ticket and asked the individual to redeem it for them. The offenders then convinced the victim to give them personal property that the offenders took and fled in a vehicle.
The thefts occurred at:
10:30 a.m. June 25 on the 4900 block of West Roscoe.
12:27 p.m. June 27 on the 6400 block of West Irving Park.
The offenders are described as a female, 5 feet 2 inches to 5-7, 27-45 years of age who identifies herself as "Guadalupe" and a man, 5-5 to 5-10, 25-40 years of age with short hair.
Police provided the following tips to avoid being the victim of a scam and how to react, if scammed:
Be aware of the crimes.
Do not permit unknown people into your residence.
Be conscious of suspicious activity on your block.
Call 911 immediately and provide a detailed description of the offenders, including any vehicle description and license plate information.
Anyone with information about the incidents or offenders should call the Chicago Police Department's Bureau of Detectives for Area North at 312-744-8263.