Metro East region nears 8 percent COVID-19 positivity rate
By Capitol News Illinois —

July 28, 2020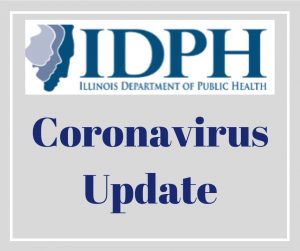 SPRINGFIELD — The Illinois Department of Public Health on Tuesday, July 28 the state's rolling, seven-day test positivity rate remained at 3.8 percent.
However, the IDPH also reported that the rolling positivity rate in Region 4 of the state's COVID-19 mitigation plan — which includes the Metro East area on the Missouri border — reached 7.8 percent as of July 25, or slightly less than the 8 percent mark that, if sustained for three days, would necessitate state intervention to mitigate the virus's spread.
St. Louis County just across the border in Missouri is reporting a positivity rate of 7.5 percent through July 15.
When Gov. J.B. Pritzker laid out the state's coronavirus mitigation plan on July 15, he said if a region has three consecutive days averaging greater than an 8 percent positivity rate on tests conducted, it would be a "failsafe" metric requiring immediate action. 
Mitigation efforts would occur in three tiers, he said at the time, and would include rolling back some sectors of the economy to how they looked in previous phases of the state's COVID-19 reopening plan.
In "higher risk" settings, such as indoor bars and restaurants, some restrictions could be triggered "automatically." These include reduced indoor dining capacity and suspended indoor bar service in tier one, followed by suspended indoor dining in tier two, then takeout only in tier three. Other mitigation strategies would occur in other sectors of the economy.
Additional meeting size restrictions would also be considered, along with remote work guidance or safety requirements for offices.
In the other 10 regions, the rolling positivity rate was as low as 2.9 percent in Region 6, which includes much of eastern Illinois, but that rate had increased for nine of the past 10 days as of July 25. In southern Illinois' Region 5, the positivity rate was 6.5 percent as of July 25, an increase of 2.7 percentage points over one week prior.