Winnebago County News Briefs
Chronicle Media —

October 11, 2017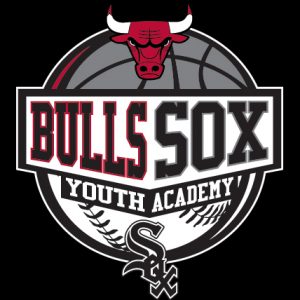 ROCKFORD
Bull/Sox Academy to hold basketball camp
The Bulls/Sox Academy will host a Bulls Basketball FUNdamentals Camp as well as a Bulls Basketball Advanced Camp with the Rockford Park District for boys and girls ages 5-14 and 9-17, respectively.
Both camps will be held Saturday, October 21, 2017 at the UW Health Sports Factory, 305 S. Madison St., Rockford,; the FUNdamentals camp 9 a.m.-noon, and advanced camp 1-3 p.m., each with the registration fee of $70 ($90 non-resident). Players will be grouped by age and skill/ability level.
The FUNdamentals camp will teach the latest techniques in ball handling, passing, shooting, and rebounding, while also teaching children how to be student-athletes and great teammates. The advanced camp is taught at a faster pace, and focuses on team play concepts as well as delving deeper into skills and techniques of the game.

Each participant will receive top-flight instruction from professional Bulls/Sox Academy coaches, who have learned from the Chicago Bulls coaching staff. Children will learn the game, as well as life lessons such as discipline, respect, sportsmanship, and handling peer pressure, all in a fun and safe environment. Each participant will receive a camp t-shirt and energy snack bag.
ROCKFORD

Engaging, entertaining October lineup at RU
October's continuing Forum Series line-up at Rockford University presents and interesting mix of lectures and entertainment. The public is welcome and encouraged to attend. 
The Fourth Annual Rockford City Dance Festival runs this Friday and Saturday at Maddox Theatre, Clark Arts Center
The Festival, now in its fourth year, brings together professional and pre-professional dance companies from Rockford and the surrounding area, performing original modern and ballet dance. Featured artists include Rockford University's Orchesis Dance Company, Bad Wolf Dance Theatre, Without Shoes Modern Dance Company, Maria Castello and Jacques Saint-Cyr, and more. 
Admission is free. Donations to the Friends of the Performing Arts Appreciated.
Co-founder and executive director of the Dreamcatcher Foundation, Brenda Myers-Powell will speak on Monday, Oct. 30 Maddox Theatre, Clark Arts Center. She was a product of human trafficking at the age of 14, when she escaped an abusive home life and learned to navigate the streets of Chicago.
She endured continued abuse and addiction for 25 years as a prostitute and survived to mentor young women out of the same path. Now, Myers-Powell educates on the perils of human trafficking with a raw edge not for the faint of heart. The event is free, tickets required. See Box Office for more information.
ROCKFORD
RAEDC saluted for work in digital realm
The Rockford Area Economic Development Council (RAEDC) was recently recognized as one of the top 25 digital economic development organizations (EDOs) in North America at the 2017 International Economic Development Council (IEDC) Annual Conference.
The annual Digital 25 reflects those organizations that best use digital technology to differentiate their communities online, and to better serve businesses.
The recognition comes from Community Systems, a company that develops websites and software to foster economic growth and tourism in communities across the world. The Digital 25 Award recognition is based on results from an annual survey of over 400 EDOs, analyzing how they use digital technology to drive growth and support community businesses.
"RAEDC is thrilled to be recognized at IEDC this year as a digital leader in the economic development industry," said Jimsi Kuborn, Vice President of Investor Relations, RAEDC. "Our innovative use of marketing technologies has helped our organization be more effective in our mission to create opportunity for our region and differentiate our region in digital portals."
In July and August 2017, Community Systems surveyed 436 economic development practitioners about the importance they place on digital technologies, which technologies they've adopted, budget for technology as well as their overall attitudes about technology. Results showed how data-driven technology is implementing positive change throughout the economic development community.
–Winnebago County News Briefs–