Boy Scouts transgender ruling earns local praise
By Jean Lotus Staff Reporter —

February 8, 2017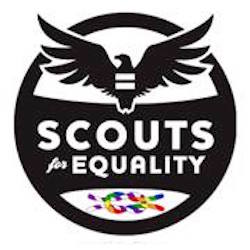 Boy Scouts of America's new ruling that transgendered children cannot be excluded from the Boy Scouts did not surprise some of the Cook County parents who had pushed for the BSA to end their ban on gay scouts and scout leaders.
What was surprising was how quickly it came, said Cate Readling, an Oak Park mother of four Boy Scouts and a participant in the local chapter of in Scouts for Equality.
"[Transgender Scouts] were always on our radar, once we had the ban overturned [in 2015] against openly gay Scouts and leaders," Readling said. "I was pleased the issue was handled in a much more timely fashion than it took to turn the ban over," she added. "BSA must have been ready for that as well."
Under financial pressure and with declining membership, BSA lifted the ban on gay Scouts in 2013 but took two years to change the policy on gay Scout leaders in 2015. This time was quicker.
In December, an 8-year-old New Jersey transgender boy was removed from a Cub Scout pack in Secaucus because of his gender. The mother of Joe Maldonato said her son had been living as a boy for a year and was accepted at school.
BSA's statement said the organization would no longer require birth certificates and would register a Scout with the gender his parents listed on the registration forms.
"I've never been asked for a birth certificate for scouting," Readling noted.
Readling, who is married to an Eagle Scout, said she kept her boys in the Cub Scouts while working as a registered leader for Scouts for Equality.
"Scouts for Equality was started by four straight Eagle Scouts to address the ban on openly gay scouts and leaders," Readling said.
"I couldn't sit my first-grade twins down and say, 'You can't do fun things because we're taking you out of Cub Scouts." But then four or five years later how could I tell them, "I let you stay involved in an organization that discriminates against people?"
Her troop is affiliated with a church that is "intentionally inclusive," she said. As for the new transgender policy, she said, "The idea is to let a child who wants to become a Scout know that he will be welcomed here."
Zach Wahls, co-founder of Scouts for Equality, issued a statement Jan. 30 praising the BSA decision:
"This is another historic day for the Boy Scouts of America. The decision to allow transgender boys to participate in the Cub Scouts and the Boy Scouts is an important step forward for this American institution," Wahls said in a press release. "We are incredibly proud of Joe Maldonado — the transgender boy from New Jersey whose expulsion last year ignited this controversy — and his mother Kristie for their courage in doing what they knew was right. We are also proud of the Boy Scouts for deciding to do the right thing. We look forward to seeing more detail clarifying this policy change in the days and weeks ahead."
Readling said she was impressed with the mandatory training that BSA has developed as a result of the changes in the century-old institution.
"The problems [BSA] did have led to some really fantastic youth protection training that's required by everyone. I have appreciated that training as a resource," she said.
Read the current issue of the Cook County Chronicle
Free subscription to the digital edition of the Cook County Chronicle
— Boy Scouts transgender ruling earns local praise  —