FBI indicts couple in body-parts investigation
By JEAN LOTUS Staff Reporter —

February 3, 2016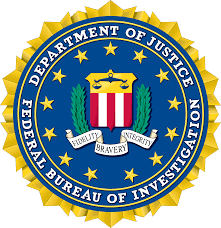 The Feb. 1-2 FBI indictments of a Michigan couple accused of trafficking diseased cadaver parts for medical and dental demonstrations is the latest development in a multi-state investigation which also includes a Schiller Park crematorium owned by a Rosemont elected official and his son. The Illinois business owners have not been charged in the investigation.
"These indictments represent one step in the FBI's larger investigation into violations of federal law by individuals working within the poorly regulated willed-body-to-science industry," said David Gelios, special agent in charge of the Detroit FBI.
A 13-count federal indictment, unsealed Feb. 2, mentions two Illinois companies, Anatomical Services, Inc. and Biological Resource Center-Illinois, formerly located in Rosemont, as partners in a scheme that sold and rented body parts for medical training. Some of those cadavers were infected with hepatitis, HIV and sepsis, the FBI alleged. The indictment said dismembered heads and torsos were acquired at a "reduced cost" because they were from diseased cadavers.
Donald A. Greene Sr. is a park district commissioner for the Village of Rosemont. He and his son, Donald A. Greene Jr. rented office space for Biological Resource Center-Illinois in the 9501 W. Devon Ave. building that houses Rosemont Village Hall and the Rosemont Police Department. The FBI raided and closed down the Rosemont offices of Biological Resource Center-Illinois in January 2015, but the company is still in operation out of a Schiller Park crematorium, said the Greenes' lawyer.
In Detroit, husband-and-wife owners of human tissue company International Biological, Inc. pleaded not guilty at indictment hearings Feb. 1 and 2. Arthur Rathburn, 62, and Elizabeth Rathburn, 55, were charged in Detroit's federal court with defrauding customers by selling contagious body parts, which were shipped "through the mails and on commercial air flights."
"The alleged conduct risked the health of medical students, dental students and baggage handlers," said U.S. States Attorney Barbara L. McQuade in a press release.
The indictment accuses the Rathburns of twice renting in 2011 a human head and neck from a cadaver whose death certificate showed the deceased person had tested positive for Hepatitis B. The head was rented for a periodontal demonstration in a Cambridge, Mass. hotel for $13,100 and then again to a California bone-grafting seminar for $7,360.
The FBI indictment showed the payments were processed in Illinois. Body parts from a person who died of HIV and hepatitis were rented in 2012 to a Washington D.C. convention of anesthesiologists for $55,000, the indictment alleges.
The indictment also says Arthur Rathburn was stopped at Detroit's Wayne County airport traveling on a Delta Airlines commercial flight with the human head of a person who had "died from bacterial sepsis and aspiration pneumonia."
According to the indictment, the head, along with six others, was wrapped in a plastic trash bag and packaged in a camping cooler. Rathburn allegedly told inspectors from the Centers for Disease Control and Prevention that a red liquid at the bottom of the coolers was "Listerine."
The indictment also said Rathburn used "a chainsaw, a bandsaw and reciprocating saw to dismember bodies without taking sanitary precautions."
During the 2015 Schiller Park raid, a report from the National Institute for Occupational Safety and Health (NIOSH) also said employees were using inappropriate cutting tools to dismember cadavers. The report said employees were using "Sawzall" construction handsaws, often without respiratory precautions. NIOSH urged the crematorium to only use special autopsy oscillating saws.
In Detroit, Arthur Rathburn was released on a recognizance bond to a halfway house and ordered to undergo a mental health evaluation, according to U.S. State's Attorney Spokeswoman Gina Balaya.
"He's basically homeless right now, and his wife has filed for divorce," Balaya said.
If convicted, Elizabeth Rathburn and Arthur Rathburn could face up to a maximum of 20 years in prison for each of nine counts of wire fraud. Arthur Rathburn also faces a maximum of five years in prison for one charge of transporting hazardous material and another five years for three counts of making false statements to the U.S. government.
"This investigation does not stop here," said Special Agent Gelios. "We continue to work with our state and federal partners to conduct a full and rigorous investigation."
—
FBI indicts couple in body-parts investigation —