Voters in Harvey can decide on term limits
By David Pollard For Chronicle Media —

November 1, 2016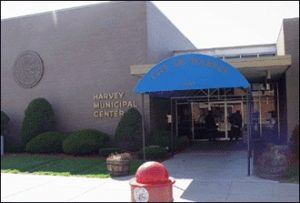 Harvey voters have a decision to make on the upcoming November ballot, which may significantly change the city's political landscape in the future.
A referendum on the Nov. 8 ballot will ask voters there to decide on term limits for those elected to the Harvey Village Board. If passed, after the April 2, 2019 election those elected to the board can only serve four consecutive four-year terms in office.
The board positions that would be impacted by the referendum are: mayor, the six aldermanic seats, clerk and treasurer. All of the board members currently in these positions are up for re-election in 2019.
Harvey Alderman Keith Price (6th Ward) said he hopes Harvey residents vote against the referendum. He believes there is no need for it.
"If the person is winning and the people are picking that person, that person has the right to keep running (for re-election) for the position," he said.
He believes it's an attempt by others, including some aldermen who currently sit on the city's board, to get veteran elected members of the city's board out.
"I look at it (referendum) more or less as a way to beat someone they've not been able to beat," he said.
Read the current issue of the Cook County Chronicle
Free subscription to the digital edition of the Cook County Chronicle
— Voters in Harvey can decide on term limits —