Man in custody as DeKalb police investigate fatal shooting near NIU
Chronicle Media —

January 27, 2020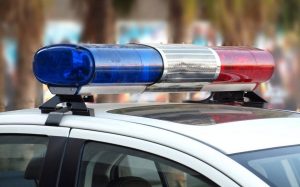 An 18-year-old DeKalb man has been charged with murder after an unidentified man was shot late on Jan. 23 and died the next day.
Adam D. Koertner was charged late last week with first-degree murder after he was apprehended on Jan. 24.
According to published reports, DeKalb and Northern Illinois University police responded to reports of gunfire on the 800 block of Edgebrook Drive, north of the NIU campus late on Jan. 23.
They found the unidentified man suffering from multiple gunshot wounds inside an apartment building on the 800 block of Edgebrook Drive. The injured man was treated at the scene and transferred to a Northwestern Medicine Kishwaukee Hospital where he died.
Reports did not indicate if there are others involved in the shooting. Koertner was being held at the DeKalb County Jail in Sycamore, according to reports.
NIU's Department of Police and Public Safety issued a safety notification, indicating the shooting occurred around 11:18 p.m. and urged residents to avoid the area.
The alert also encouraged anyone with information to contact campus police at 815-753-1212 or DeKalb Police at 815-748-8400.