Aurora investigates Memorial Day weekend shootings
By Erika Wurst for Chronicle Media —

May 30, 2018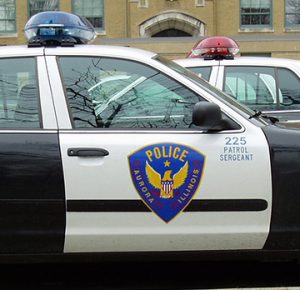 Aurora police are investigating a series of three Memorial Day weekend shootings that left two men injured. Two of the incidents occurred in the morning/afternoon hours.
According to Aurora Police Department spokesman Dan Ferrelli, the most recent shooting took place at 1:50 p.m. on May 28 near Fulton and State streets.
An 18 year-old Aurora man was sitting inside a parked vehicle with a 20 year-old woman and her 4 month-old child when shots rang out.
Someone inside a black SUV that was traveling southbound on State Street opened fire and struck the 18-year-old man several times as he sat inside the car, Ferrelli said. The victim was taken to an Aurora hospital where he was treated for serious, but non-life-threatening injuries. The woman and her child were uninjured, but a second 18-year-old man, who was standing outside the targeted vehicle, was also struck.
Ferrelli said the injured man ran to a home in the 100 block of North Union Street for help and was taken by paramedics to an Aurora hospital where he was treated for non-life-threatening injuries.
There were no definitive descriptions of the suspects or the vehicle involved.
In the hours prior to the State Street shooting, at around 11:15 a.m., it was reported that gunfire was exchanged between the occupants of two vehicles as they drove near Jungles Avenue and Church Road.
It appeared that nothing was struck during the incident, Ferrelli said. One man was questioned in reference to the shooting, but he was later released without charges pending further investigation, police said.  Ferrelli noted this shooting does not appear to be related to the shooting at Fulton and State streets.
A third shooting took place around 2:50 a.m. on May 25. Police said shots fired were reported in the 200 block of Trask Street. Nothing appeared to have been struck during the incident, and no suspect description was provided.
Anyone with information about these incidents should call investigators at 630-256-5500 or Crime Stoppers at 630-892-10000.
— Aurora investigates Memorial Day weekend shootings —-