Charges filed in six-car crash on Butterfield Road in Aurora
By Erika Wurst For Chronicle Media —

May 2, 2017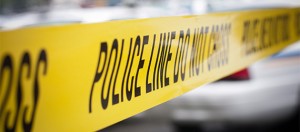 A six-vehicle crash left two people critically injured, and shut down Butterfield Road for approximately six hours on Monday, May 1.
According to Aurora Police, the incident occurred around 6:43 a.m. near Butterfield Road and DuPage Parkway, about one mile west of Eola Road.
Aurora Police Department Spokesman Dan Ferrelli said that Terrence Rush, 22, 600 block of Hidden Creek Lane, North Aurora, was driving eastbound in a 2014 Chevrolet Malibu at a high rate of speed in trying to pass several vehicles when he swerved to avoid a head-on crash with an oncoming westbound 2015 Chevrolet Mailbu.
The 2015 Malibu, driven by a 60-year-old Naperville man, swerved and sideswiped Rush's Malibu, police said
Rush then collided head-on with a westbound, 2014 Nissan Sentra being driven by a 37-year-old Romeoville woman.
According to Ferrelli, three other vehicles, a westbound 2008 Mazda 3 driven by a 38-year-old Naperville man; a westbound 2000 Honda Odyssey driven by a 33-year-old North Aurora woman; and an eastbound 2002 Dodge Caravan driven by a 32-year-old West Chicago man could not stop in time and ended up colliding with the 2014 Malibu and the Nissan Sentra.
Rush and the driver of the Nissan Sentra were both critically injured, Ferrelli said. The driver of the Sentra was airlifted from the scene of the crash to a suburban hospital. Rush is being treated at an Aurora hospital.
The drivers of the Mazda and the Odyssey were both treated and released from a different Aurora hospital, police said.
Rush was charged with improper lane usage. There were no signs of impaired driving at the scene, Ferrelli said
The crash is being handled by investigators from the Aurora Police Traffic Division. They're being assisted by Aurora Police Evidence Technicians.
Butterfield between Eola Road and Farnsworth Avenue was closed until 1 p.m. while the crash was being investigated.
— Charges filed in six-car crash on Butterfield Road in Aurora —