Pekin prepares for annual Marigold Festival
Chronicle Media —

August 25, 2017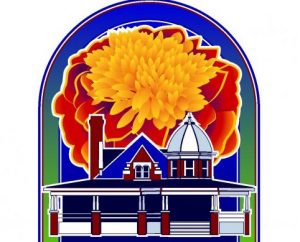 It's almost here, the major community event for the city of Pekin — the annual Marigold Festival. 
The first festival was held in 1973, and the festival has only grown with more activities and events that are held over a span of several days.   
This year's festivities will be Thursday through Sunday, Sept. 7-10. 
In 1972, a group of Pekin residents gathered to investigate the possibility of a local festival. In their discussions, they decided it would be a way to honor Pekin's favorite son, Senator Everett McKinley Dirksen. Throughout his life Senator Dirksen was an avid gardener and enjoyed spending time in his garden.  
David Burpee, owner of the Burpee Seed Company, learned of Dirksen's strong appreciation for gardening. He contacted Dirksen on numerous occasions, encouraging him to introduce legislation that would name the Marigold the official floral emblem of the United States. Unfortunately, Dirksen's efforts were unsuccessful. But until his death, the Marigold held a special place in his heart.  
What better way for the people of Pekin to remember Dirksen than to name their festival after something so close to his heart, his beloved flower, the Marigold. 
This year's grand marshal of the 2017 Pekin Marigold Festival is Brett Bode. The announcement was made by 2017 Festival Chairperson Brigitte Gard at the Kiwanis Club of Pekin meeting in June. Bode is a member of the Kiwanis. 
Pekin Central High School Senior Hope Tilstra was named the 42nd Miss Marigold Queen at the Miss Marigold Pageant on Saturday, Aug. 12 at F.M. Petersen Theater. She will receive a $2,500 scholarship from the Marigold Festival Committee.
Fourth runner-up  was Katie Curtis; third runner-up was Haley Galyean; second runner-up and winner of a $250 scholarship was Danielle Tyler; and, first runner-up and winner of a $500 scholarship was Diana Beecham.
Macey Brown won the Community Service Award, and Heather Stone was voted Miss Congeniality by the contestants.  The 11-member court also included Kayli Ogle, Rachel Bresnahan, Laura Nienheuser, and Autumn Hyatt. 
In addition to these local leaders, the festival committee recently announced there will be a special celebrity guest appearance by TV star Erik Estrada to celebrate this year's theme of "Marigolds on Patrol".   
Estrada captured the hearts of millions of fans world-wide as a result of his six-year run starring as highway patrol officer Frank Poncherello in the highly successful television series, CHiPs. Also appearing in numerous other television and motion picture roles, the role he most prefers and enjoys is that of a role model to millions of children throughout the world.   
Estrada will be joining the celebration on Saturday and Sunday of the festival, Sept. 9 and 10. There will be a Meet & Greet with current and retired law enforcement (badges required) from 1 to 1:30 p.m. on Sept. 9.  
An autograph signing session will follow at 2 to 4:30 p.m. with another one scheduled for Sept. 10 from 2 p.m. to 3:30 p.m.  
Festival goers will be able to attend a question and answer session with Estrada in the Pavilion on Sunday, Sep. 10 from 1 to 1:30 p.m. 
Estrada continues to be a supporter of police officer organizations throughout the world; because of this continual interest and commitment, he was able to fulfill one of his childhood dreams by becoming a reserve police officer for the Muncie, Indiana Police Department and a deputy sheriff in Bedford County, Va.
Estrada is a national spokesperson for Safe Surfin' Foundation which is dedicated to educating the public about Internet crimes involving children. He has been recognized by the Department of Justice and the U.S. Marshall Service for his dedication and service to protecting children from sexual predators on the internet.  
Marigold Merchandise is now available at the Pekin Area Chamber of Commerce office. We have mugs, shirts, hats and grocery bags from different years. Visit the office at 402 Court St., Pekin (Mon-Fri, 8:30 a.m. to 4:30 p.m. – Tuesday Hours are 8:30 a.m. – 12 p.m.). 
For more information, visit http://www.pekinchamber.com/marigoldfestival.html.
— Pekin prepares for annual Marigold Festival —-