Kane County news briefs
Chronicle Media —

May 26, 2015
WCC awards degrees to 1,035 graduates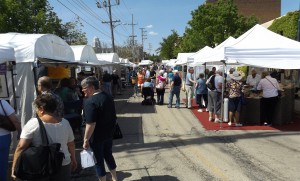 Waubonsee Community College awarded degrees to 1,035 graduates in a ceremony at Aurora's historic Paramount last week.
This number represents December 2014 graduates, along with May and August 2015 candidates.
Included in the total are 788 transfer-oriented associate degrees, 229 Associate in Applied Science degrees (in 30 different career areas), 42 Associate in General Studies degrees, one degree focused on fine arts and three degrees focused on engineering.
Delivering the commencement address was Anne Pramaggiore, President and CEO of ComEd.
Since its first graduating class in 1968, Waubonsee has conferred 21,716 degrees to local students.
Orchard Road work
set to begin this week
Milling and paving improvements on Orchard Road between Tanner and 1,000 feet south of I-88 bridge are scheduled to begin this week.
Construction work hours will be from 9 a.m. until 3 p.m. each day for approximately the ensuing three weeks, weather permitting.
The resurfacing process will include:
* Removal of 2.5 inches of existing pavement to allow for the new surface course to be placed
* Placement of 2.5 inches of asphalt over an oil application to provide a new smooth riding surface
* Restriping and shouldering of the roadways once asphalt is completed
Questions and concerns may be directed to John Guddendorf (630) 816-9671.
14-year-old charged
in arson incidents
Aurora Police Department have charged a 14-year-old Aurora boy accused of setting a recent weekend fire that caused $48,000 in damage to 12 vehicles parked in a gated West Side lot.
The boy was charged with two counts of arson and is being held in the Kane County Youth Home in St. Charles. Police have also identified a second juvenile suspect in the case.
Because the investigation is ongoing, police are not elaborating on what led them to the boys. The juvenile currently in custody was arrested without incident at his home.
At about 2 a.m. Saturday, police and fire personnel were responding to a call of a possible structure fire in the area of Highland Avenue and Charles Street and instead discovered 12 vehicles burning inside of a gated parking lot in the 600 block of Charles. The vehicles included nine sedans, two SUV's, and a van of varying makes and models, some of which had extensive burn damage. The privately-owned lot apparently is being used by a party who buys and sells used vehicles.
AU names Cross as
Distinguished Fellow
Tom Cross, the Former Illinois House Republican Leader Tom Cross has joined Aurora University as a Distinguished Fellow.
Cross' primary role will be to promote an innovative STEM education program.
The Distinguished Fellow position is supported by a grant from the Dunham Fund, the largest private foundation in the greater Aurora area.
Cross, a lawyer and former Kendall County prosecutor, served in the Illinois General Assembly for 22 years. A protégé of former U.S. House Speaker J. Dennis Hastert, Cross was Illinois House Republican Leader from 2002 until 2013 when he stepped down from his leadership post to run for Illinois State Treasurer.
As the Republican candidate in the general election, Cross lost by two-tenths of one percent in the closest election of 2014. Along the way, he garnered the endorsements of major statewide business and civic groups including the Illinois State Chamber of Commerce, several of the state's leading newspapers and, as testament to his bipartisan appeal, from current and former Democrat officeholders.
Route 38 work in
Geneva postponed
Construction crews were originally scheduled to start grinding pavement on Route 38 in downtown Geneva this week, but that work has been postponed until next month.
Operations the week of May 25 will focus on paving Route 38 west of Geneva.
Downtown pavement removal is tentatively scheduled for Monday and Tuesday, June 1 and 2. When this overnight work does commence, there will be limited parking availability on West State Street during these days.
Carter named new
STEM school director
Aurora University has named Arin Carter as director of the John C. Dunham STEM Partnership School and charged with building on successes of the school's inaugural year and grow its groundbreaking teaching, curriculum and partnership model.
Carter has served as a third- and fourth-grade mathematics teacher at the STEM Partnership School since its opening in August 2014. Previously, she was a teacher in the West Aurora School District for 13 years. She holds a Bachelor of Arts in Elementary Education and a Master of Arts in Curriculum and Instruction from Aurora University, and a Master of Science in Educational Leadership from American College of Education.
Carter's hiring was recommended last Friday by the STEM Partnership School's Governing Board, comprised of leaders from each of the partner school districts and AU. The university then confirmed her appointment, effective July 1.