Mmmm… CHOCOLATE!
January 22, 2014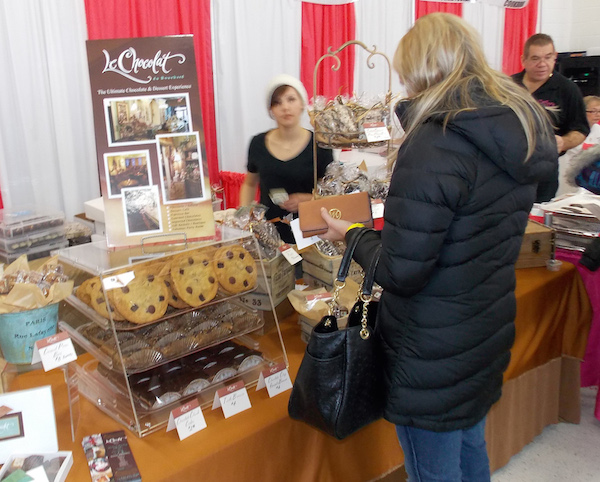 Visitors to Neuqua Valley High School's freshman Gold Campus had the chance to satisfy their sweet tooth last Saturday as 360 Youth Services—a Naperville-based youth services agency—hosted the 11th annual 360 Chocolate Festival. The event was one of three fundraisers held through the year. (News Bulletin photo)
Neuqua Valley festival satisifies sweet tooth, raises funds for Naperville-based youth services agency
The weather outside the Neuqua Valley Gold campus was rapidly turning nasty as a storm delivered the first of several inches of snow last Saturday morning.
But inside the conditions were sweet indeed.
Up to 1,200 chocolate lovers  checked out samples, cooking demonstrations and family entertainment while also benefiting 360 Youth Services—a Naperville-based youth counseling agency—at the day-long 11th annual 360 Chocolate Festival.
Chocolate lovers moved from table to table sampling specialty candy, cakes and cookies while also learning about good works by the community-based non-profit. 
"This is a Naperville-based organization that's more than 40 years old," said Nancy Wiersum, development director for 360 Youth Services. "We work in both District 203 and District 204 with all students grades six and up.
"We offer counseling on a variety of issues from bullying to family challenges, blended families, anxiety, and depression. All those many, many challenges that teens and their families face as they're navigating life."
The group also offers substance abuse counseling and services, a mentoring program and even transitional housing for young adults in need.
"This event benefits 360 Youth Services but it also raises awareness of all the work we are doing," Wiersum said. "We like this event because it's inexpensive for families to attend and it brings families together and at the same time it teaches more about what we do."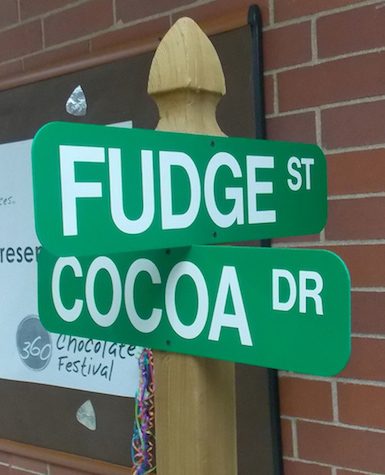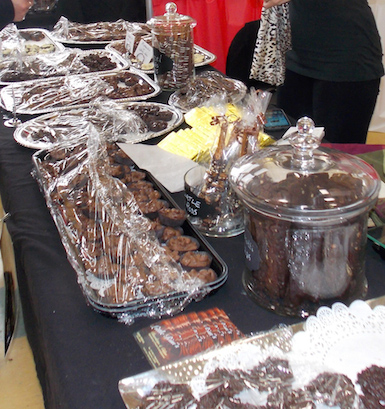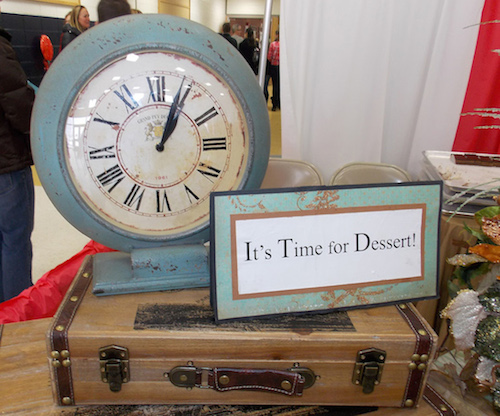 News Bulletin photos.
Saturday's main event featured 15 local and regional vendors sharing samples and selling creative sweets in the Neuqua Valley Gold cafeteria along with adult and kids cooking rooms, live entertainment and a family activity area.
"They come from all over," Wiersum said "I've already met people today from Chicago and Yorkville and of course, the Naperville area. So it it a very wide draw for this event."
The 360 Chocolate Festival is one of three fundraisers the group stages each year, including a 360 Spring Ahead "Lets's Celebrate Mom" fun runs on May 4 and the group's main event — a November gala and auction.
—Jack McCarthy