SUMMER KICKOFF
May 8, 2014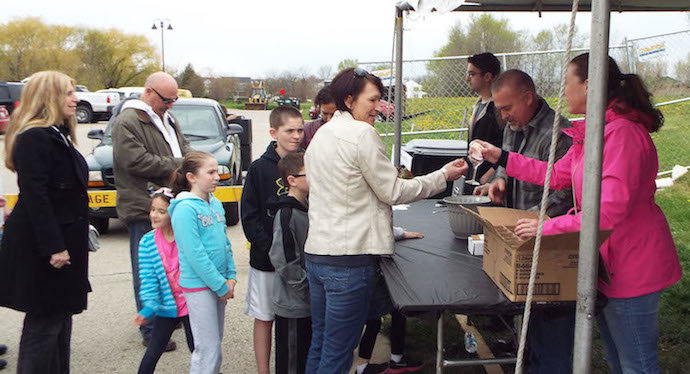 News Bulletin photo.
Oswego's 'Wine of the Fox' opens area's warm weather festivals
The weather was great one day and cool the next, but visitors still made it out to Oswego's annual Wine of the Fox festival, kicking off the region's summer community festival season.
Visitors received a tasting glass and tickets (above) and proceeded to sample wares at a series of booths (below) outside Oswego village hall. Sunday entertainment was provided by "Trio" (at bottom).  News Bulletin photos.