Parke Regency Hotel and Conference Center Under New Ownership
March 12, 2014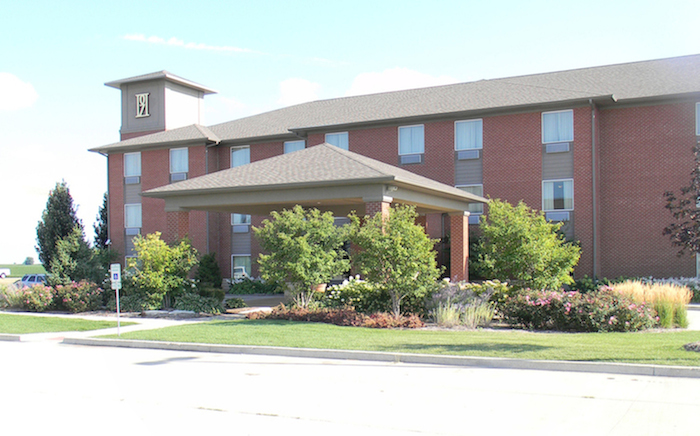 Photo Courtesy of Parke Regency Hotel and Conference Center.
Even a year after coming under new ownership, the Parke Regency Hotel and Conference Center in Bloomington is continuing to renovate facilities and create an even better customer experience. 
"Since the new ownership has taken over we've really worked to revamp and renovate our hotel," Ashley Melhouse, Marketing Manager, said. "We like to have more of an upscale, classy feel for our customers and guests. We try to roll out the red carpet for our guests whenever we can."
The Parke Regency Hotel is the only independently owned boutique hotel in Central Illinois.
"Being independently owned is really important for us because we get to operate off of our own vision, ideas and values" Melhouse said.  "We don't have to comply with anyone else's standards or corporate protocols. We're free to adhere to our customers needs and wants as we see fit."
One area of focus for the hotel has been it's Tavern, which serves as a restaurant and sports bar. The hotel's chef has worked to tailor its menu to fit with the hotel's feel. The Tavern features multiple televisions and a large screen projector so people can watch sports while they eat or have a drink.
The Tavern offers a variety of appetizers, salads, burgers, sandwiches, and desserts. One of the customer favorites has proven to be the Farmhouse Burger.
"The Farmhouse Burger is definitely one of the most popular food items," Melhouse said. "It's a black angus burger topped with cheddar cheese, a farm fresh egg, bacon, and a fried onion stack."
Since coming under new ownership the hotel also made sure to enhance one of it's most important aspects, it's conference center. 
"Our conference center is a really big aspect of the hotel," Melhouse said. "We have a lot of groups that come in for corporate meetings and during wedding season we have a lot of wedding receptions. It doesn't have to be a really big event; we cater to both big and small groups. Our banquet staff and food and beverage manager work really hard on making it a great experience for all of our guests. It's something we really pride ourselves on."
The grand ballroom has 12,000 feet of space that can be made to fit parties large and small.
The hotel also has two smaller meeting rooms for smaller events like employee training. 
The hotel will be having a St. Patrick's Day special at the Tavern starting Saturday the 15th and going until Monday the 17th. The tavern will be having a variety of Irish food specials that include corn beef and cabbage. They will also be having drink specials, offering $5.99 domestic pitchers, $3 green beer pints, and $4 Guinness beers. 
To learn more about Parke Regency's rooms, amenities and services you can visit their website at www.parkeregency.com or call them at 309-662 -4300. 
For more information on the Tavern at Parke Regency, as well as a full menu, you can visit their website at www.bloomingtontavern.com. 
The Parke Regency Hotel and Conference Center is located at 1413 Leslie Dr. in Bloomington.