The Sales Tax Fails to Sail
March 26, 2014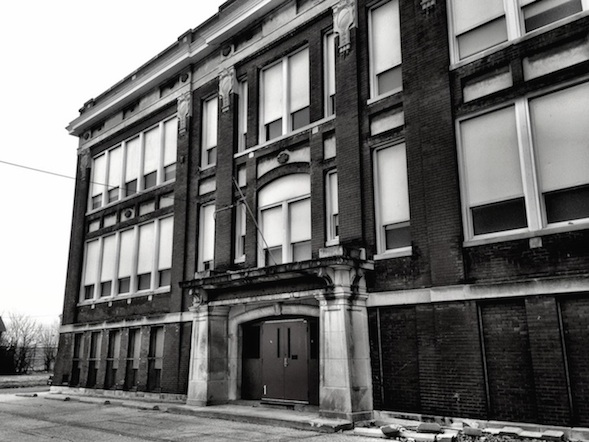 Photo Courtesy of Dennis?Slape.
Under Illinois Governor Pat Quinn's budget proposal, the state would cut educational spending again, dropping per student funding from $6,119 in 2010 to $5,452 next school year. School districts have looked at alternative income sources to counter that trend. The 18 public school districts in Peoria County learned March 18 the sales tax wasn't the answer as voters defeated a proposed sales tax increase by a two-to-one margin.
Legislation passed in 2007 allows a county-wide vote to raise the sales tax rate by up to one percent for capital projects, like building improvements for schools. The Peoria County referendum, a one percent request, would have generated about $18-million each year, with the money distributed based on a district's student enrollment. Items like groceries, prescriptions and autos would not be subject to the tax increase.
Elmwood Community Unit District 322, with 630 students, would have received $400-thousand a year. The district hoped to expand the junior high school, to rework classrooms that hadn't been upgraded since 1953 and for security measures, including the replacement of doors that don't close properly. Superintendent Roger Alvey had an initial single word reaction, "Disappointed." He added "We're in the business of trying to help kids. This would have gone a long way to help them."
For the 2,000 students at Chillicothe IVC District 321, the $1.4-million would have addressed safety issues. For now, asbestos will remain in some buildings and roof repairs will be delayed. However, Superintendent Chad Allison says the school is due for a state-mandated life safety review in two years, at which time he believes those same issues will be deemed urgent. The school would then have to issue life safety bonds, to be paid by a property tax increase. Allison thinks the sales tax referendum failed, in part, because it's a different income source for schools. "We're used to the property tax system in Illinois to fund districts and this is very different for voters."
Asking voters the same question a year after an initial failure has worked in other counties. Fulton County voters approved a one percent sales tax increase this month by a 54-46 percent margin after it failed last year by 300 votes. Farmington schools benefit, at least in part, because that district sits within Peoria, Knox and Fulton Counties. Knox earlier approved a sales tax for education and with the Fulton approval, the school district will receive money from two of three counties for capital improvements.
The news for Princeville schools was a split decision. While 780 pupils at District 326 won't see the expected half-million dollars from the sales tax, voters okayed a building bond referendum for $8.2-million. That money will fund an addition, resulting in sixth grade students joining seventh and eighth graders in a wing at the high school complex. There will be new science labs and a gymnasium at the high school. At the grade school, art classrooms and the library, currently housed in the cafeteria, will move to new quarters. Superintendent Shannon Duling, while elated over the building bond approval, struggles with how schools are being funded. "With falling state funding, it puts more stress on the property tax. This (sales tax increase) would relieve part of that strain. There are real issues with how schools are funded that need to be addressed statewide."
For Peoria District 150, which stood to garner half the Peoria County sales tax increase, the vote result coupled with less state funding means the district may face a deficit budget after three straight years of balanced budgets. The increased funding was earmarked for kitchens, heating improvements and air conditioning. The need for air conditioning is a safety, not comfort issue, as security concerns don't allow for open windows in schools.
Superintendents Allison and Alvey both believe Peoria County school districts will attempt another income tax referendum next year. They think there will be a better chance because several counties surrounding Peoria have already passed the same referendum.