Vast reptile exhibit coming to Lake Forest Rec Center
Chronicle Media Staff —

March 8, 2017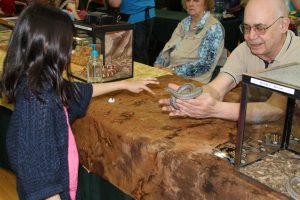 The Wildlife Discovery Center will host one of the Midwest's largest reptile exhibitions, Reptile Rampage, from 10 a.m. to 4 p.m. March 12 at the Lake Forest Recreation Center Gymnasium, 400 Hastings Road.
Enthusiasts and experts from around the region will exhibit more than 150 snakes, lizards, turtles, tortoises and other reptiles, and visitors will have opportunities to meet, handle and learn about the animals with representatives from museums, universities, zoos, nature centers and private collections.
Featured exhibitors include the Chicago Herpetological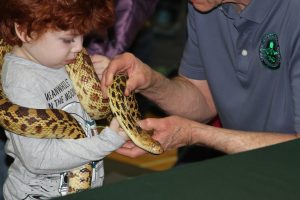 Society, the Field Museum, the Peggy Notebaert Nature Museum and the Grove Nature Center, among others.
The event serves as the Wildlife Discovery Center's annual spring fundraiser, and proceeds will benefit the care of its animals and wildlife, as well as environmental education programming.
In addition, a silent auction benefiting the Center and various conservation programs will be ongoing throughout the day. Admission is $10 per person, and free for children ages 3 and under. For more
information, call 847-810-3663 or visit www.cityoflakeforest.com.