Biodiversity Field Trip Grants
April 2, 2014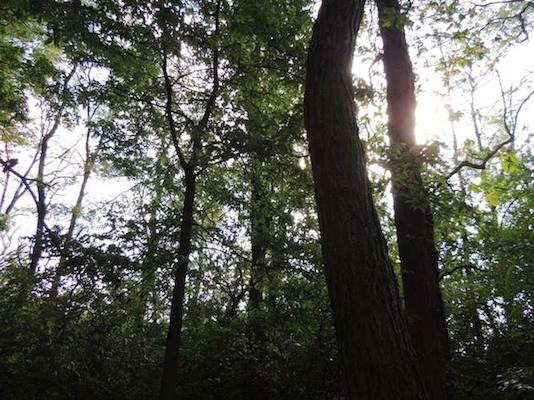 Photo of Kickapoo State Park Courtesy of Sarah Soenke.
The Illinois Department of Natural Resources has recently announced the awarding of over $96,000 in Illinois Biodiversity Field Trip Grants. 
A total of 103 grants will be awarded to schools in 41 Illinois counties, including McLean and Peoria County, to assist more than 7,700 students visit Illinois state parks, museums, and other natural resource areas to learn about nature and conservation. 
"This program allows students to visit locations throughout the state to see first-hand what they've been learning about in the classroom," Marc Miller, Illinois Department of Natural Resources Director, said announcing the grants. "These grants help facilitate a whole new world for students, who may not otherwise have such an opportunity and they support the goal of leaving no child inside."
Since the inception of the Biodiversity Field Trip Grant Program in 2001 more than $688,000 in grants have been distributed, reaching more than 68,700 students. 
The experiences and lessons learned while on these field trips can't be substituted in the classroom, says Valerie Keener, Illinois Department of Natural Resources Education Administrator. 
"Learning in the classroom is good, learning online is good, but putting that knowledge together with first hand experiences is extremely important in making personal connections," Keener said. 
Keener also stressed the importance of teaching and showing children all the natural resources and wildlife that Illinois has to offer. 
"Some of the teachers we work with know more about the wildlife in other parts of the world than they know about the wildlife in our state," Keener said. "We want to make sure the students know what wildlife and resources we have in our state, and the importance of them. If they don't have that personal connection to them they may not care about them in the future when they become the leaders of conservation for our state."
There are many places available for students to go on these field trips. Last year in McLean County, Olympia Middle School was awarded a grant worth $1,090 to visit the Sugar Grove Nature Center. 
In Peoria County, Farmington Central Elementary School was awarded two separate grants. One was a $162.84 grant to visit Dickson Mounds Museum in Lewistown, while the other was a $456.18 grant to visit the Wildlife Prairie Park in Hanna City. 
Keener stressed that the field trips don't have to be elaborate to make an impact. 
"Some of the simplest field trips are some of the best ones," Keener said.
The entire $96,400.54 being awarded this year is made possible by private donations to the Illinois Conservation Foundation. The Independence Tube Corporation of Chicago and the Daniel F. and Ada L. Rice Foundation of Skokie provided the funds. 
"It's just wonderful that they are this dedicated to getting the kids outside and seeing Illinois' natural resources," Keener said. "Their generosity has been tremendous. If they didn't donate this program wouldn't exist."
Last year a record was set for the number of applications sent in with 156. 
Teachers and schools looking to apply for one of the grants can visit the DNR's website at http://dnr.state.il.us/education/CLASSRM/grants.htm for more information, as well as a printable
application.