ICC makes rules tougher for electric suppliers
By Kevin Beese Staff reporter —

October 24, 2017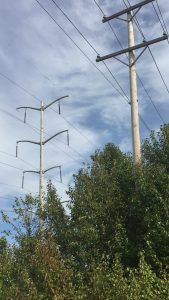 Alternative retail electricity suppliers will need to abide by new rules regarding sales and marketing.
The Illinois Commerce Commission has adopted the rules aimed at strengthening consumer protection from electric suppliers.
New rules include ensuring that consumers have information about electricity supplier options, allowing them to compare the offers and plans of the utility. Regulators of electric suppliers will also have increased enforcement mechanisms at their disposal.
Electric suppliers will also need to take steps to improve verification of services and ensure quality control.
"This represents a major victory for the public interest and all stakeholders by ensuring consumers have clear information to make good choices regarding their energy needs," ICC Chairman Brien J. Sheahan said. "Adoption of these rules is the culmination of a collaborative effort that began in 2014."
A spike in electricity prices during the "polar vortex" winter of 2013-14 triggered the need for more regulation of alternative retail electric suppliers, Commerce Commission members said. The commission's Service Division saw a sharp increase in public complaints during that winter about the marketing practices of some electric suppliers.
The new ICC rules, approved last week, require:
Increased consumer education — Contract requirements will be standardized, and a uniform disclosure statement will be required for all retail electric supplier solicitations. Alternative electricity suppliers will now be required to disclose whether rates will vary over time or be fixed. Companies also must disclose changes in rates in advance and be more detailed about so-called "green" (environmentally friendly) offers.
Improved marketing controls of sales solicitations — All in-person marketing must meet disclosure and verification requirements. Electric suppliers now must record and retain records of all telemarketing sales calls, including in-bound enrollments. The recording of any telephone enrollment must be kept for two years. Soliciting in multi-unit residences will now have restrictions; and retail electric suppliers will no longer be allowed to use utility names and logos on their marketing material in the same territory as the potential customer's electric utility.
Another look — The Commerce Commission will get greater access to the tool kit suppliers will be using to market their product.
Both the Citizens Utility Board and the state Attorney General's office had a hand in creating the new regulations.
"I want to thank David Kolata and the Citizens Utility Board and Attorney General (Lisa) Madigan for their steadfast persistence in crafting these rules. They deserve much credit for their strong and consistent advocacy on behalf of utility customers in Illinois," Sheahan added. "I do want to thank the ARES (alternative retail electric suppliers) that played a constructive role in the process."
Cholly Smith, ICC executive director, said the new rules are just the start of the commission's work to protect electric consumers.
"Although these rules epitomize the commission's commitment to fostering a robust, competitive market while making sure customers are well-informed and protected from bad actors, our job does not end here," Smith said. "Now begins the process of working with industry leaders and stakeholders to ensure uniform implementation across the board."
The new regulations go into effect Nov. 1.
— ICC makes rules tougher for electric suppliers —