State earns 7th credit upgrade in less than two years
By Peter Hancock 
Capitol News Illinois —

February 23, 2023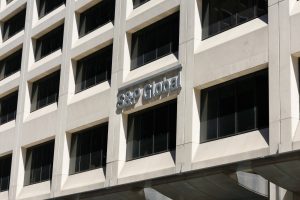 SPRINGFIELD – S&P Global Ratings announced Thursday that it had raised Illinois' long-term credit rating to A-, up from BBB+, marking the seventh upgrade the state has received from a major rating agency in less than two years.
The rating applies to roughly $27.7 billion in outstanding general obligation, or GO, bonds.
"The upgrade on the GO debt reflects our view that Illinois' commitment and execution to strengthen its budgetary flexibility and stability, supported by accelerating repayment of its liabilities, rebuilding its budget stabilization fund to decade highs; and a slowing of statutory pension funding growth, will likely continue during the outlook period," S&P Global Ratings credit analyst Geoff Buswick said in a news release.
Bonds are a tool that governments and businesses use to borrow money, typically for long-term capital projects such as building construction or other kinds of infrastructure. GO bonds are backed by the government's general taxing authority but other bonds may be backed by more specific revenue sources, such as sales or motor fuel taxes. Higher bond ratings generally mean the borrower – in this case the state – pays lower interest rates.
Before the recent string of upgrades, all three major rating agencies – including Moody's Investors Service and Fitch Ratings – had rated Illinois' bonds at one notch above "junk" status, the point at which large institutional investors will no longer purchase them.
During the last two years, however, Illinois has used higher-than-expected revenues to pay off its backlog of past-due bills and retire other short-term debt early. In addition, it has set aside $1.9 billion for the state's budget stabilization fund – commonly known as the "rainy day" fund – and the state is projected to deposit another $138 million into that fund in the upcoming fiscal year, according to Gov. J.B. Pritzker's latest budget proposal.
"I am thrilled to see our hard work at righting the past fiscal wrongs of our state reflected in today's action by S&P with another credit rating upgrade – the third such upgrade in just two years," Pritzker said in a statement. "Our continued fiscal responsibility and smart budgeting will save Illinois taxpayers millions from adjusted interest rates, and my partners in the General Assembly and I look forward to building on that success."
In its announcement Thursday, S&P credited the state's "deep and diverse economic base" as well as the state government's access to readily available cash, including the rainy day fund and untapped interfund borrowing authority. The agency also said it expects ongoing union contract negotiations to be settled in a timely manner.
Offsetting those factors, S&P said, is the state's high unfunded pension and other postemployment benefit liabilities such as health care. The agency also dinged Illinois on its practice of releasing annual financial audits later than most other states and population declines, which it warned could impact future economic growth.
S&P said it could further upgrade Illinois' rating if the state continues paying down unfunded pension liabilities and building up its rainy day fund while shrinking its structural deficit. S&P said that deficit was in large part caused by not contributing to its pension funds at actuarially determined levels.
On the other hand, S&P said it could downgrade the state's rating in the future if the structural deficit were to increase due to economic uncertainties or if its pension and other fixed-cost obligations exceed expectations.
Pritzker's recent budget proposal seeks to add an extra $200 million to the pension fund beyond statutory levels for the current fiscal year.
For now, S&P said the state's near-term credit outlook is "stable."
In addition to upgrading the state's general obligation bond rating, S&P also raised its rating on the state's Build Illinois sales tax bonds to A, up from A-.