Chicago man charged with stalking probation officer
Chronicle Media —

January 17, 2020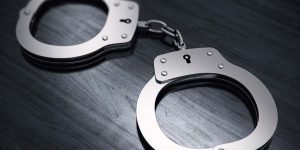 A Chicago man who was released from federal prison 18 months ago has been arrested for allegedly stalking and harassing his probation officer.
Isaac Myles, 50, was arrested Jan. 10 on a federal complaint charging him with cyberstalking.
Myles had been on supervised release since July 2018 after completing a federal prison sentence. An officer with the U.S. Probation Department was assigned to meet with Myles at his home or workplace and monitor his compliance with court-ordered conditions of release.
According to the complaint, Myles partially exposed his genitals to the officer during an official visit to Myles's home in September 2018. The Probation Department then reassigned supervision of Myles to a different probation officer. More recently, the complaint states, Myles repeatedly called the initial officer, leaving sexually explicit voice-mail messages on her phone and referring to the officer in obscene and degrading terms.
From Dec. 1-Jan. 2, 29 calls were placed from Myles's phone to the officer's phone, according to the complaint.