Chicago man sentenced to 37 years for child pornography
By Bill Dwyer For Chronicle Media —

May 7, 2018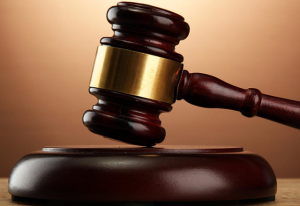 A 62-year old Chicago man who repeatedly sexually abused a 7-year-old girl under his care was sentenced to 37 years in federal prison May 2.
Scott Reskey, of the 7000 block of N. Belmont Avenue, pleaded guilty last October to single counts of possession of child pornography and production of child pornography. On Wednesday, Judge Matthew F. Kennelly sentenced Reskey to 25 years on the production of pornography conviction, plus a consecutive 12 years for possession of child pornography.
Under federal sentence guideline, he will have to serve 85 percent of his sentence, or more than 30 years.
Agents arrested Reskey In February, 2017 after executing a search warrant at his apartment. They seized a second laptop computer, a cell phone and a thumb drive, all of which contained child pornography.
Resley, who authorities say was "jointly responsible" for the girl and her brother with the children's grandmother while their mother was busy, faced between 15 and 50 years in prison under federal sentencing guidelines.
He was also allegedly in possession of a document entitled "The Pedophile's Handbook," a more than 500-page document that explains how to groom and sexually abuse minors.
In arguing for a sentence at the higher end of the guidelines, Assistant U.S. Attorney Grayson Walker told the judge that Reskey's actions were "morally abhorrent and among the most serious child pornography offenses imaginable."
Prosecutors said he videoed his sexual abuse of the girl, producing images they characterized as portraying "sadistic conduct or other depictions of violence" on the girl.
The sexual abuse of the girl reportedly began after Reskey returned with her and her brother from a trip to the Chicago Air and Water Show in August 2015.  He sexually abused the girl on numerous occasions until March, 2016, when investigators seized his computer.
Prosecutors said they were able to identify "hundreds of the children who were exploited in the images and videos possessed by Reskey," and that dozens of those victims "submitted statements to the court in advance of sentencing, detailing with the harm caused by the production, distribution and possession of their images by individuals like Reskey."
Reskey is currently being held at the Chicago Metropolitan Correctional Center awaiting assignment to a federal prison.
Get your free subscription of the Cook County e-edition
— Chicago man sentenced to 37 years for child pornography —-