Cook County events
November 1, 2016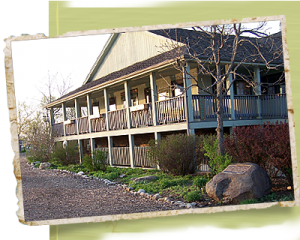 Nov. 2-Nov. 4
Art for Social Change: Behind the Wall
1-5 p.m.
Oak Park Art League, 720 Chicago Ave., Oak Park
Free
The exhibit, Art for Social Change: Behind the Wall, closes Nov. 4. The show is a juried exhibition of art chosen for raising awareness to journeys of conflict, pain, empowerment and peace. Behind the Wall references the isolation and suffering that victims of domestic violence experience in their private lives, as well as the healing gained in the recovery process. Call (708) 386-9853 for more information.
Nov. 3
Nature by the Books
6:30 p.m.
Palos Heights Library, 12501 S. 71st Ave., Palos Heights
Free
Lake Katherine and the Palos Heights Library are bringing a new book panel discussion Nature by the Books to the south suburbs. A panel including Lake Katherine's Operations Manager Gareth Blakesley will discuss Robert Moor's new book, "On Trails: An Exploration." Blakesley will be joined for the discussion by Carl Sandburg High School science teacher Jim Corcoran, Stagg High School science teacher Mike Littman and Carl Sandburg High School English teacher Dave Wierzal. "On Trails: An Exploration" was rated as one of the best outdoors book by the Sierra Club.
Nov. 4
Class Clowns
8 p.m.
Skylite West Banquets, 7117 Ogden Ave., Berwyn
$20 in advance, $25 at the door; $150 for tables of eight
The North Berwyn Park District will host its annual comedy show fundraiser, Class Clowns, featuring comedy acts by area stand-up comedians Russ Williamson, Gwen La Roka, Abi Sanchez and Joey Villagomez. The featured comedians have performed at Zanies Comedy Club, The Laugh Factory and HBO. The event will feature cocktails and a raffle. The proceeds will benefit the children of Berwyn North School District 98. Tickets are available at the North Berwyn Park District Community Center, 1619 Wesley Ave., Berwyn, or Berwyn North School District 98 Administrative Office, 6633 W. 16th St., Berwyn. To sponsor the event or make a donation, contact North Berwyn Park District Executive Director Joseph Vallez at (708) 749-4900.
Nov. 4-Nov. 6
Scrapbooking Weekend
5 p.m.-midnight Nov. 4
10 a.m.-midnight Nov. 5
12-4 p.m. Nov. 6
Lake Katherine Nature Center, 7402 W. Lake Katherine Drive, Palos Heights
$50 for three days; $14 Nov. 4 only, $30 Nov. 5 only, $10 Nov. 6 only
Feeling creative? Then participate in a scrapbooking weekend. All levels of scrapbooking ability, skilled to beginning, are welcome. Snacks and beverages will be provided all weekend. Dinner on Nov. 5 and lunch on Nov. 6 will be served. Participants should bring their own lunch for Nov. 6. Proceeds go towards children's programs at Lake Katherine Nature Center. Registration is required. Call (708) 361-1873 for more information.
Nov. 5
Breakfast with Santa
8:30-11:30 a.m.
Winnetka Community House, 620 Lincoln Ave., Winnetka
$25
While enjoying a buffet of bacon, eggs, doughnuts, milk, juice and more, families will have an opportunity to meet and greet Santa, have a complimentary photo taken with Old St. Nick, create personalized holiday crafts and choose a book to take home from Mrs. Claus' library. Guests are invited to bring an unwrapped toy for a girl or boy, which will be collected for Toys for Tots. Registration is encouraged because the event is expected to sell out. Tickets can be purchased online at winnetkacommunityhouse.org or at the Winnetka Community House's front desk. Call (847) 446-0537 with any questions.
Nov. 6
The Art of the Video Essay
8 p.m.
Wilmette Theatre, 1122 Central Ave., Wilmette
$8-10
The Art of the Video Essay is a 70-minute program curated by Chicago-based critic Kevin B. Lee, consisting of short video essays made by leading film critics from around the world. Most video essays consist of clips from films that have been cleverly edited together and accompanied by voice-over narration in order to make points about cinema that writing alone can't convey. A live Q&A with Lee will follow.
Read the current issue of the Cook County Chronicle
Free subscription to the digital edition of the Cook County Chronicle
— Cook County events —