Hoffman Estates pharmaceutical CEO charged with defrauding investors
By Bill Dwyer For Chronicle Media —

December 4, 2017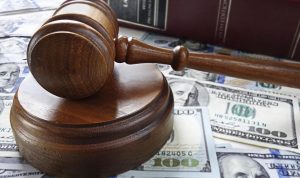 Federal agents raided the Hoffman Estates home of a drug company CEO Tuesday morning, Nov. 28, and arrested him on charges he defrauded investors of $1.5 million.
Robert Tomlinson, 68, who is charged with one count of wire fraud, was scheduled to have a preliminary hearing before a federal judge Tuesday, Dec. 5 in Chicago. Tomlinson heads the Neurendo Pharma headquartered in Hoffman Estates.
Between March 2016, and last month, Tomlinson reportedly told investors that the money raised would be spent to market an experimental drug treatment for Type II diabetes, called GNTI, and that they would reap a substantial return on their investment once rights to the new drug were sold to a major pharmaceutical company.
In truth, prosecutors say, Tomlinson used the $1.5 million on mortgage payments on a vacation home in Bay Harbor, Mich., properties in Petoskey, Mich., and the Georgetown neighborhood of Washington, D.C., and golf club and yacht club dues. He also used at least $100,000 of the money to fund his own futures trading account.
Prosecutors say Tomlinson made a total of 47 cash withdrawals of $9,500 each from Neurendo's bank account. Those withdrawals, all under the $10,000 limit, were structured to avoid federal bank rules requiring them to be reported to the government.
—-  Hoffman Estates pharmaceutical CEO charged with defrauding investors  —–