Skokie man arrested for allegedly passing porn while on bond for child porn
By Bill Dwyer For Chronicle Media —

December 18, 2017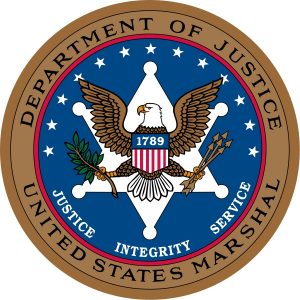 A Skokie resident free on bond while awaiting a change of plea to possessing child pornography in a 2016 case, was arrested Dec. 7 after allegedly delivering additional child pornography to an undercover agent.
Ronald Feder, 30, of the 7500 block of Kolmar Avenue in Skokie, is being held without bond after he allegedly turned over a thumb drive containing numerous images of young children being sexually abused to a federal agent.
Feder, who had been free on a $4,500 personal recognizance bond since November 2016, was ordered turned over to the custody of Federal Marshals while at that scheduled change of plea hearing before Judge Manish Shah on Monday. At that hearing prosecutors noted that Feder's current pretrial release, among other things, "prohibited him from using the Internet."
"Defendant does not contest the alleged violations of his conditions of pretrial release," Judge Shah noted in revoking Feder's bond and ordering him held until a detention hearing on Dec. 13. He is being held in the Metropolitan Correctional Center in downtown Chicago.
Prosecutors say Feder was previously indicted in November, 2016 on charges he possessed a sexually explicit image of a minor under the age of 12 in 2014 while a civilian employee of the Defense Department. The latest criminal complaint against Feder charges him with two counts of transporting and distributing child pornography.
Illinois state Department of Professional Regulation records indicate Feder is a pharmacy technician. He had allegedly used the screen names "Tom Bradly" and "John Wayne." To communicate with an undercover agent ("Dylan") for three weeks prior to his arrest.
According to a criminal affidavit filed in Feder's new case, he responded to a Craig's List ad on November 26 that sought individuals interesting in discussing a "taboo request." Unbeknownst to Feder, that ad had been placed by an agent with the Wisconsin Department of Justice Division of Criminal Investigation.
Between Nov. 26 and Dec. 6, prosecutors say, Feder communicated with "Dylan" in "hundreds of messages," discussing "the most Taboo thing you would do or provide." Toward the end of that process, Feder and the agent spoke several times over the telephone.
"I think we're on the same page here," Feder told "Dylan" via encrypted email. "If you have wire I can go into much more detail. Hmu [hit me up] and I think we can work something out … I have a collection I can send some to you over wire if you get it."
"Im into anything under 8… I like a little older than that sometimes though. I like both boy and girls. You?," "Dylan" wrote Feder.
Feder replied, "About the same. 3-4 through 12-14 and boys and girls."
Feder allegedly shared with "Dylan" at least 18 sexually graphic photos and videos showing girls and boys as young as seven naked and/or being sexually molested.
A transcribed list of emails on Nov. 26 also shows Feder asking "Dylan" if he would allow him to molest his young relatives.
"Maybe I could play with you nieces and nephews and you could watch," Feder allegedly wrote.
"Would you be into that? I could maybe set that up…" the agent replied. "Omg, I'd totally be into that," Feder replied.
On the afternoon of Dec. 7, prosecutors say, Feder met "Dylan" at a coffee shop on West Touhy Avenue in Lincolnwood, handed him a thumb drive and "discussed plans … to coordinate a meeting between Feder and ("Dylan's) minor relatives."
Feder was arrested as he exited the restaurant.
—-  Skokie man arrested for allegedly passing porn while on bond for child porn —