Suit: Cicero cops used excessive force in 2015 transgender arrest
By Jean Lotus Staff Reporter —

February 27, 2017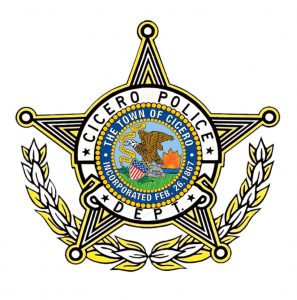 A transgendered plaintiff sued the Town of Cicero Police Department and officers Mario Alegria and Hopeton Rowe for excessive force and civil rights violations allegedly occurring during a 2015 traffic stop and arrest.
Jessica Galvez, identified as a hairdresser, filed suit Feb. 1 in the Northern District of Illinois court alleging a May 29, 2015 afternoon traffic stop by two Cicero officers turned violent.
Officers pulled her hair, called her anti-gay slurs and forcibly removed her from her car, causing physical injuries, the suit alleges.  The complaint alleges Alegria told Galvez "Put the (expletive) window down, faggot."
At the Cicero police station, officers allegedly placed Galvez in a holding cell with men, the complaint states, and threatened to send her to Cook County Jail if she did not give them her "real name."
Galvez was charged with battery to a peace officer and several traffic violations, including failing to signal and transporting alcoholic beverages.
In Oct. 12, 2016, a jury found Galvez "not-guilty" of battery and Judge Maryam Ahmad ruled she was "not guilty" of all traffic violations.
Galvez's 10-point complaint accuses the officers of excessive force, false arrest and conspiracy. The complaint alleges the Town of Cicero did not properly train and supervise employees about proper ways to treat "transgender and gender nonconforming individuals who are in police custody."
The complaint also alleges police training was faulty.
"My client is such a brave woman for standing up for herself and making a public record of what happened to her," said Galvez's attorney Mary J. Grieb, of Shiller Preyer Law Offices. "By doing this, she is standing up for LGBT community as a whole."
"The town denies all of the false allegations," said Cicero spokesperson Ray Hanania. "[We] will vigorously fight this lawsuit," he said in an email.
This is not the first time Cicero police have been sued for harassing a transgendered suspect. In 2012, Cicero settled a lawsuit with Bianca Feliciano, a transgendered plaintiff who also accused police of excessive force and "verbally abused, harassed, and taunted her on the basis of her gender-identity," the case said.  As part of the suit, Cicero agreed to enact a specific police policy regarding the treatment of transgendered people, according to a statement by Joey Mogul, director of the Civil Rights Clinic at DePaul University College of Law. The town also agreed to pay $10,000 to Feliciano.
The case will take place in the courtroom of Judge Elaine E. Bucklo. Attorneys for the Town of Cicero and the police department have not yet responded to the complaint.
Free subscription to the Cook County Chronicle digital edition
Read the current issue of the Cook County Chronicle
—   Suit: Cicero cops used excessive force in 2015 transgender arrest    —