Three robbed in Morgan Park
July 6, 2019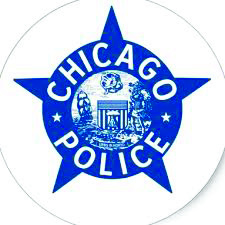 Three victims have been robbed at gunpoint recently in Chicago's Morgan Park neighborhood.
Police note the robberies, all in the 22nd Police District, occurred when a young man approached the victims, displayed a handgun and took items from them. One of the victims had gone to a location to buy a cellular telephone through an online ad.
The armed robberies occurred at:
3:45 p.m. June 25 in the 8800 block of South May Street.
9:45 a.m. June 28 in the 8900 block of South Racine Avenue.
11 p.m. July 2 in the 8800 block of South May.
The offender was described as a black man, 18-21 years of age, 5 feet 8 inches, 170 pounds, with short hair and a tattoo on his face.
Police offered the following tips to avoid being the victim of an armed robbery and how to react, if robbed:
If buying products from an online ad, meet the seller in a public place like a police station to conduct the transaction.
Call 911 immediately and provide a detailed description of any suspicious people, including any vehicle description and license plate information.
Use common sense when making Internet purchases. Remember the phrase, "If it seems too good to be true, it probably is."
Keep a record of all transactions and correspondences, including the seller's identification, telephone number and email.
If confronted by an offender, attempt to remain calm.
Keep tracking software and security locks on your cell phone.
Document serial numbers for your electronics and keep a record at your residence.
Never pursue a fleeing assailant. Provide the information to police.
Be aware of your surroundings.
Walk in well-lit areas.
Anyone with information about the armed robberies or the offender should call the Chicago Police Department's Bureau of Detectives for Area South at 312-747-8273.