Two Chicago cops indicted for selling vehicle accident info to attorneys
By Bill Dwyer For Chronicle Media —

September 10, 2018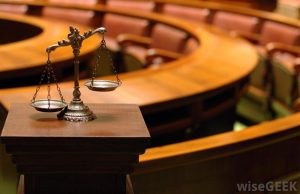 A federal grand jury indicted two veteran Chicago police officers Sept. 7 for conspiring to illegally pass on police vehicular accident reports information to attorneys.
Prosectors allege that between 2015 and October 2017, Officers Milot Cadichon, 46, and Kevin Tate, 47, both of Chicago, conspired with Richard Burton, 55, of Bloomingdale.
The three are charged with conspiracy to commit bribery. The conspiracy charge carries a maximum penalty of five years in prison, while the bribery charge is punishable by up to 10 years.
Traffic crash reports are not publicly available during a processing period "ranging from 24 hours to several weeks," the indictment noted. However, police officers can access them for legitimate law enforcement reasons but may not access or disclose the reports for any other purpose.
The indictment alleges that Burton paid Cadichon at least approximately $7,350 and Tate $6,000 in exchange for traffic crash reports and information. The indictment alleges that Burton paid the bribes to Cadichon and Tate via cash and wire transfers.
Burton then allegedly used the traffic crash reports to solicit accident victims as clients for attorneys through his National Attorney Referral Service, 1 Tiffany Pointe, Bloomingdale.
The firm's website states that National Attorney Referral Service is "a public service network, which provides the name of an attorney in a particular area of law based on geographic location to a member of the public. We provides (sic) nearly 25,000 referrals annually to callers with various legal matters."
Callers are then "given the name and telephone number of an attorney who handles cases in the area of law that addresses their legal matters."
— Two Chicago cops indicted for selling vehicle accident info to attorneys —-