Aurora police probe East Side shooting
September 1, 2023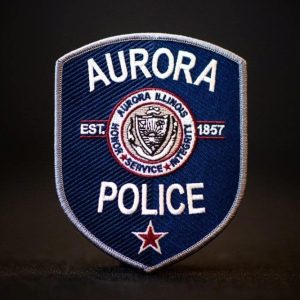 Aurora police are investigating a shooting on the city's East Side.
Just before 6 p.m. Sunday, Aug. 27, Aurora police dispatchers received several 911 calls in reference to multiple shots fired on the 1300 block of South Fourth Street. Officers arrived on the scene and located a 28-year-old Chicago man, suffering from a gunshot wound.
Aurora Fire Department paramedics transported the man to a local hospital, where he was being treated for injuries. The man was listed in stable condition.
Detectives from the Police Department's Bureau of Investigations responded to the scene and began investigating the specific circumstances of the incident. Evidence technicians also responded to the scene to identify and collect forensic evidence from the shooting.
The investigation into the shooting remains active. Anyone with information is asked to call the Aurora Police Investigations Division at 630-256-5500. You can also call the Aurora Area Crime Stoppers at 630-892-1000 or visit www.p3tips.com/135 to report information regarding the incident anonymously.
Crime Stoppers offers rewards of up to $5,000 and anonymity to people who furnish information leading to the arrest of felony crime offenders and the capture of felony fugitives.