Aurora police seek information on two shootings, related car crash
By Erika Wurst For Chronicle Media —

December 27, 2016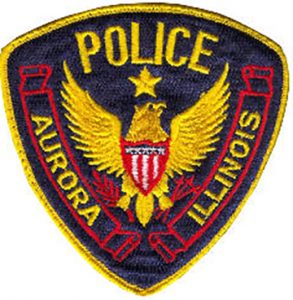 Aurora police are seeking the public's help for information on two shootings that occurred last week along with a subsequent car crash that appears to be related.
The incidents began around 3:30 a.m. on Dec. 23 when an unidentified 19-year-old man suffering from a gunshot wound forced his way into a home on Spring Street and asked the resident to call police.
When officers arrived, they learned the victim had apparently been shot at his own residence in the 700 block of East Galena Boulevard before venturing to the 600 block of Spring Street home to summon help.
Police said the details surrounding the shooting were not immediately clear.
While investigating the initial shooting, police said a call came into 911 reporting an additional shooting and car crash that had just occurred in the 500 block of East New York Street.
The callers reported that a 2007 Cadillac CTS had crashed into a multi-unit apartment building, and that shots had been heard.
Officers responded to the scene and located the vehicle and its 16-year-old driver. It was determined that the 16-year-old was the brother of the 19-year-old shooting victim.
The 16-year-old was injured in the crash and was taken, along with his brother, to a local hospital for treatment.
The Cadillac as well as a nearby home were hit by gunfire but no people were struck. Police alsosaid no one was injured inside the apartment building and there was minimal damage done to the structure as a result of the crash.
Other details surrounding all three incidents, including possible motives and how they are each connected, are still being investigated. Police said they do not believe the shooting is random.
Anyone with information is asked to call Aurora Police Investigations at (630) 256-5500 or Aurora Area Crime Stoppers at (630) 892-1000. Callers to Crime Stoppers are anonymous and qualify for a cash reward of up to $5,000 for information that leads to any arrests.
Tips can also be submitted through the Aurora Police Department's free app available from iTunes, the Android Market, or Amazon App Store. Simply search for "My Police Department", find the Aurora Police, and download.
Aurora police are also investigating a stabbing that occurred on Dec. 21 that resulted in attempted murder charges being filed against a 34-year-old Aurora man.
Police said that Shaun Ramirez, 1300 block of north Glen Circle, has been charged with attempted murder, armed violence and aggravated battery for allegedly stabbing a 46-year-old man.
The incident occurred around 7:30 p.m. on Dec. 21 outside Ramirez's home. Police said Ramirez and the victim, an acquaintance, had been arguing when Ramirez allegedly pulled out a knife and began stabbing the man through the open window of a vehicle the man had been sitting in.
The vehicle's driver, a 33-year-old Batavia man, realized what was happening to his passenger and took off. Police said this forced Ramirez's knife out of his hands and into the vehicle, which was now bound for an Aurora hospital.
The 46-year-old stabbing victim underwent initial treatment at the Aurora hospital, but was later transferred to a suburban Chicago hospital where he underwent surgery for non-life threatening injuries, police said.
— Aurora police seek information on two shootings, related car crash —