Authorities warn of string of residential burglaries in Kane County
Chronicle Media —

January 12, 2020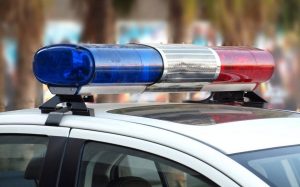 West suburban communities have reported a massive burglary spree in recent weeks affecting 12 area communities, according to news releases issued late last week by police departments in both Campton Hills and the village of Wayne.
Campton Hill has seen three home burglaries in the past three weeks, and the village of Wayne, which includes a small part of Kane County, issued an alert about a "string of residential burglaries in neighboring communities within DuPage, Kane and Cook counties."
"I implore you to be attentive to anything that appears to seem out of place, or just doesn't look right to you," Campton Hills Police Chief Steven Millar said. "Please call 9-1-1 if you see the vehicle, or to report strange activity. These suspects may be armed, so please do not try to stop them."
Campton Hill police reported one residential burglary in November and three more in December.
Two burglaries were reported on Dec. 20 in the Fox Mill subdivision. In one instance, a rock was thrown through a rear glass door, and in the other, a basement window well was used for entry.
Taken from these residences were televisions, liquor, jewelry, an iPad, and an X-box. A 2010, blue, Infinity G37, two-door convertible automobile, with an Illinois License plate of EIK73, was also taken.
Another Fox Mill home was burglarized Friday, officials said.
The crimes have similarities, Millar said. Each burglary has occurred between the hours of 4 p.m. and 7 p.m.
Police believe there are two to four male subjects committing the burglaries.
One suspect will walk up to the front of the residence and knock on the door, Millar said. When no one answers, a second suspect joins the first and they walk around to the side or rear of the residence, where they then gain access by breaking the basement window well window, or the rear glass door.
Once inside, the suspects grab items then quickly leave the residence — usually by the front door. In a few of these burglaries, vehicles have been taken or have attempted to be taken, police said.
Many of the burglaries have also occurred shortly after the resident has left the house.
On Jan. 6, Huntley recorded three residential burglaries during which seven handguns were taken.
Millar said there is video evidence that shows that a stolen Infiniti vehicle has been used, still bearing the EIK73 license plate.
"The Campton Hills Police Department is actively investigating our burglaries and has joined forces with the 12 other agencies attempting to locate the vehicle, and the suspects," Millar said.
Campton HIlls residents should call 9-1-1 or the non-emergency number 630-232-8400.
The village of Wayne alert said most incidents have mostly occurred during daytime hours while the homes were unoccupied.
"Residents should also be wary of any person(s) that may appear at their door asking for someone that does not live there, asking for directions, or stating that they used to live at their residence," the release said.
Wayne residents who observe any suspicious or unusual behavior are asked to immediately contact the Wayne Police Department Dispatch Center at 630-232-8400, or in cases of an emergency call 911.
The village encourages residents to enroll in the village mail list at https://villageofwayne.org/ and also to follow or like the Village Facebook page to stay informed.